Arrivée | La Vuelta Femenina | Controversies and crosswinds
Season 11, Episode 39,
May 08, 08:27 AM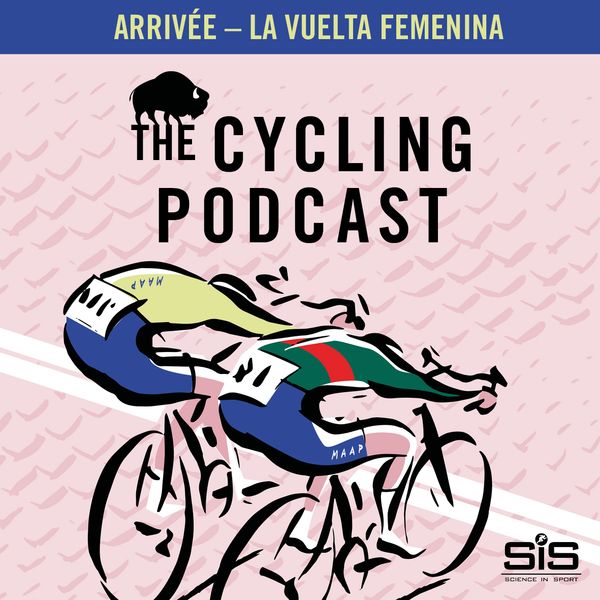 The Vuelta Femenina gave Rose Manley and Lizzy Banks plenty to talk about in this special Arrivée episode. 
It was a packed seven days at the first women's Grand Tour of the year. Rose and Lizzy cover the fall-out from a controversially timed pee stop, the return of a legend to winning ways and the emergence of a new climbing star.
The Cycling Podcast is supported by Science in Sport.Follow us on social media:
Twitter @cycling_podcast
Instagram @thecyclingpodcast
The 11.01 Cappuccino
Our regular email newsletter is now on Substack.
Subscribe here
for frothy, full-fat updates to enjoy any time (as long as it's after 11am).
Science in Sport
The Cycling Podcast has been supported since 2016 by Science In Sport. World leading experts in endurance nutrition. Go to
scienceinsport.com
to see the whole range.
MAAP
The Cycling Podcast x MAAP collection is available now. Go to
maap.cc
to see the full MAAP range.
D Vine Cellars
The Giro d'Italia is here. That means it's time for the Vinovagando too. Celebrate the 2023 Giro with the Girovagando Selection
dvinecellars.com
Friends of the Podcast
Sign up as a Friend of the Podcast at
thecyclingpodcast.com
to listen to more than 60 exclusive episodes.
The Cycling Podcast is on Strava
The Cycling Podcast was founded in 2013 by Richard Moore, Daniel Friebe and Lionel Birnie.