How to Avoid Entrepreneurial Bullsh*t: A Candid Convo on Sleaze, Collabs, and True Crime with the Hosts of Pass The Bullsh*t
Episode 112,
May 19, 07:02 PM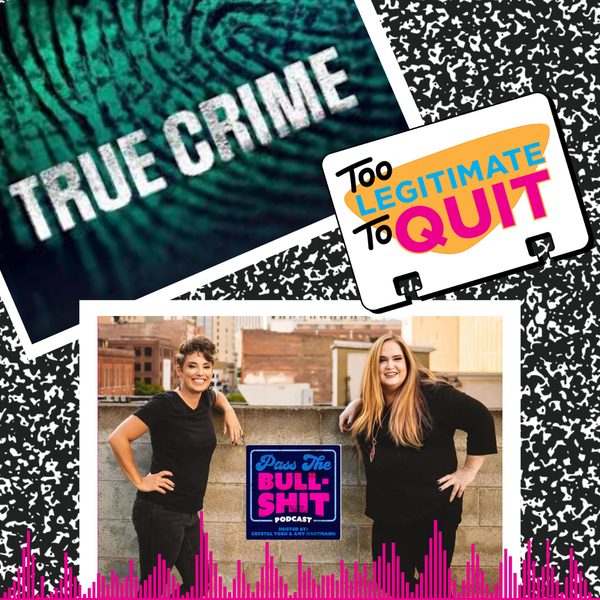 Are you falling into the copy-and-paste culture of online business building? Are you drowning in marketing "shoulds" doled out by gurus and one-size-fits-all peddlers? Are you sick to death of collaborations that take more than they give? And - speaking of death - have you ever taken business inspiration from true crime detectives?
In this special episode, Annie P. Ruggles is joined by Crystal Tosh and Amy Hartmann, co-founders of So True Digital and hosts of the unapologetically fabulous and sometimes scathing podcast, Pass The Bullshit. Their insights are not to be missed if you're feeling turned off by the lack of honesty, transparency, and, frankly, decency in the online marketing world, and you wouldn't mind having a laugh or two along the way to freedom.
Parentpreneur advisory: This episode contains colorful language throughout. It is not recommended for tiny ears.
Resources:
- Connect with Amy and Crystal through their
website
- Befriend them on Facebook:
Crystal
&
Amy
- Don't forget to check out their podcast,
Pass The Bullsh*t
- Annie's free masterclass, "Make Selling Easy Without Getting Sleazy" is available free without opt-in
here.
- Need to get yourself "unboxed?" Be sure to follow
Alison Arnoff
on LinkedIn.
What's Inside:
00:03:21 - Authenticity over Content,
00:07:19 - Fear of Being Yourself,
00:10:15 - Permission to Do It Your Way,
00:16:25 - Your Brand is You,
00:19:36 - Avoiding DM Spamming,
00:24:04 - Networking Like a Human,
00:29:35 - Greetings and Authenticity,
00:38:26 - Peanut Butter and Jelly Your Zones of Genius,
00:48:49 - Lessons from True Crime
00:53:50 - Embracing Obsessiveness,
00:57:37 - The Company You Keep,
01:05:23 - Scrapping Your Way to Success,
01:06:46 - Partnering for Success,
01:12:43 - Homework for the Week: Let's Get Real
Wanna binge? Check out these
related episodes:

59: On Influence, Ethics & Buffy the Vampire Slayer (feat. Johnny Ball)
68: On High-Ticket Selling, Integrity & The Lion King (feat. Isaac Ho)
75: On Relationship Marketing, Visibility & Survivor (feat. Angie Trueblood)
80: On Expertise, Unlearning & The OC (feat. Rachel Kurzyp)
101: On Bro-Marketing, Manipulation & Andor (feat. Josh Elledge)