Forest Whitaker on Peacebuilding and Reconciliation
Episode 2352,
May 31, 05:22 PM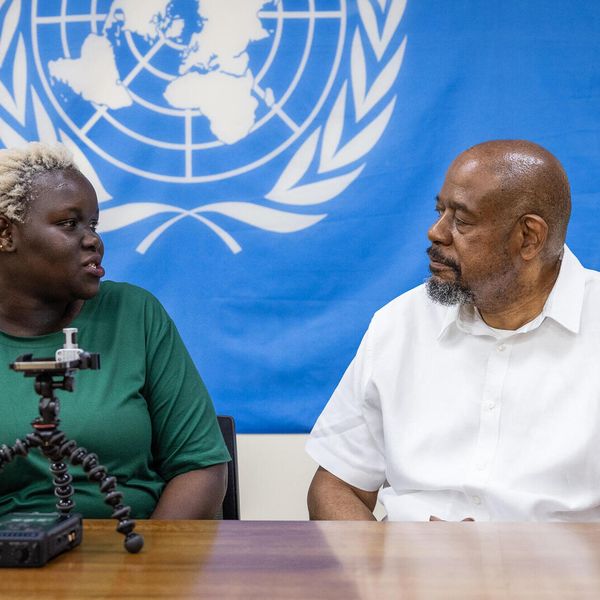 An award-winning actor and UNESCO's Special Envoy for Peacebuilding and Reconciliation, Forest Whitaker, has visited South Sudan to follow up on progress by his Organization, Whitaker Peace, and Development Initiative. 

The organization targets young people who have been impacted and affected by conflict and are engaged in peacebuilding and entrepreneurship programs. 

Lucy Kiden caught up with Whitaker and asked him about the inspiration behind the organization and its activities. 

Take a listen.