Ep. 725 - Spider-Man: Across the Spider-Verse (GUEST: Dan Gvozden from The Amazing Spider-Talk)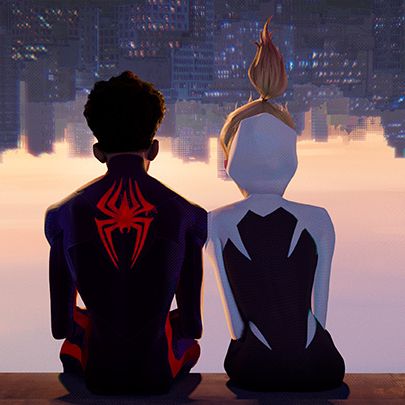 David, Jeff, and Devindra discuss the future of the
Fast
franchise, praise the drama of
You Hurt My Feelings
, question the ending of
Ted Lasson Season 3
, and get excited about the return of
I Think You Should Leave
. Then, it's time to dive into
Spider-Man: Across the Spider-Verse!
Dan Gvozden
from
The Amazing Spider-Talk podcast
joins us for this episode.
Thanks to our sponsor this episode:
Double Fine's PsychOdyssey
- Go to
doublefine.com/filmcast
to start your PsychOdyssey.
We're making video versions of our reviews! Be sure to follow us on the following platforms:
Weekly Plugs 

Dan - The Hollywood Reporter Easter Eggs Article
David -
This Week In Streaming: Silo
Devindra -
Street Fighter 6 review
,
WWDC 2023 preview at Engadget Podcast
Jeff -
Cameo

Shownotes (All timestamps are approximate only) 
What we've been watching  (~10:10) 

Jeff - You Hurt My Feelings, I Think You Should Leave S3
Dan - Ted Lasso S3
David - Reality, From Season 1
Devindra - Clone High S3, Platonic S1
Featured Review (~1:05:15) 

Spider-Man: Across the Spider-Verse
SPOILERS
(~1:36:53)

Support David's artistic endeavors at his
Patreon
and subscribe to his free newsletter
Decoding Everything
. Check out Jeff Cannata's podcasts
DLC
and
We Have Concerns
. Listen to Devindra's
podcast with Engadget
on all things tech. You can always e-mail us at slashfilmcast(AT)gmail(DOT)com, or call and leave a voicemail at 781-583-1993. Also, follow us on Twitter @
thefilmcastpod
.
Credits: