Sunday Roast Season Finale featuring Prospex Energy, African Pioneer, Golden Metal Resources , Galileo Resources, Greatland Gold and Xtract Resources #PXEN #AFP #GMET #GLR #GGP #XTR #TM1
Season 5, Episode 68,
Jul 02, 10:45 AM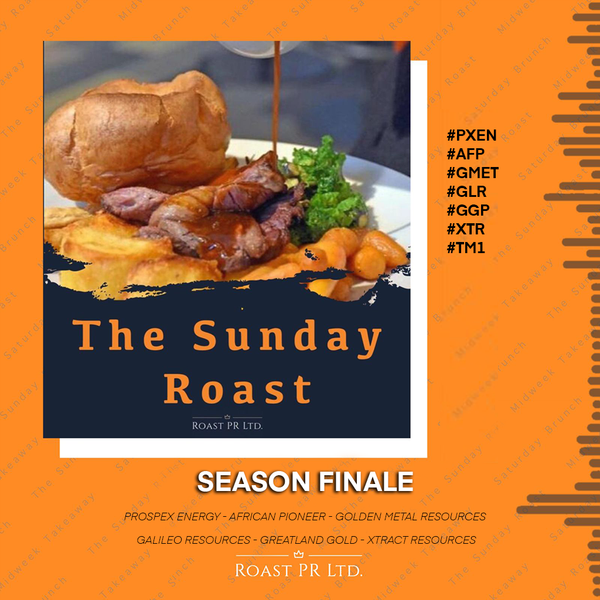 Phil Carroll and Kevin Hornsby talk to Mark Routh after the recent Selva update. Colin Bird guests and talks all things African Pioneer, Galileo Resources and Xtract Resources. Oliver Friesen talks all things tungsten at Pilot Mountain and the recent US zero-dilution grant funding. Shaun Day, MD of Greatland Gold talks about the recent drill results and progress at Paterson plus the lads also give a round up of the week's news both home and away, talk markets and "bargain of the week" in the season finale.


Disclaimer & Declaration of Interest

The information, investment views, and recommendations in this podcast are provided for general information purposes only. Nothing in this podcast should be construed as a solicitation to buy or sell any financial product relating to any companies under discussion or to engage in or refrain from doing so or engaging in any other transaction. Any opinions or comments are made to the best of the knowledge and belief of the commentator but no responsibility is accepted for actions based on such opinions or comments. The commentators may or may not hold investments in the companies under discussion.