Scoreheads Presents Ludwig Göransson on the Music of 'Oppenheimer'
Episode 15,
Jul 23, 11:15 PM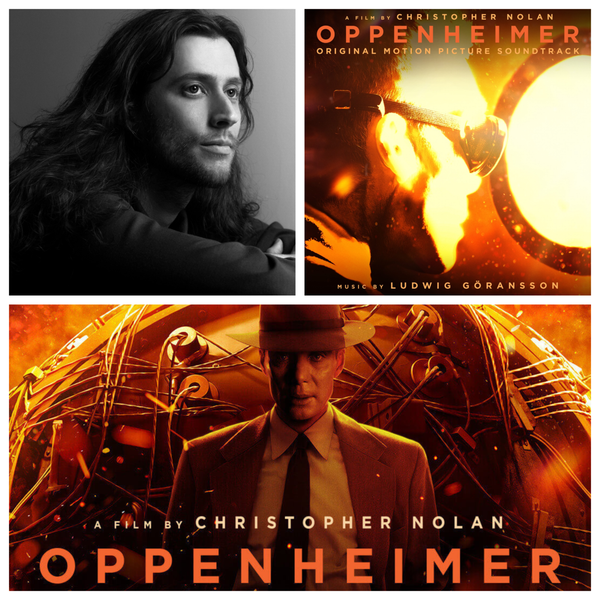 Jon Brown & Sean Wilson are back with a bang this week to discuss the richly textured and magnificently crafted score for masterful director Christopher Nolan's latest epic, 'Oppenheimer'.

Join the lads on this latest edition of the Podcast that celebrates Film, TV and Video Game music and the creators thereof, by sitting down with the many maestro's involved industry wide to hear their stories about making the notes that emote.

For this special episode we welcome very special guest Ludwig Göransson - the eminent and multi award winning Composer of some of the finest scores around right now including knock out work on Rockyverse entries 'Creed' & 'Creed II', interstellar instrumentation on Star Wars series 'The Mandalorian' and globally adored music on Ryan Coogler's outstanding 'Black Panther' films for Marvel.

He first teamed up with the phenomenal filmmaker Christopher Nolan on the sci-fi, time warping 'Tenet' and their so far successful working relationship continues with- as declared by many - Ludwig's best and finest work to date - his brand new soundscapes for Christopher Nolan's latest masterwork - 'Oppenheimer' which launched into cinemas Worldwide this weekend.

Sean and Jon caught up with Ludwig for an hour, to discuss, in great detail, the process of creating the sound of 'Oppenheimer' for this new edition of 'Scoreheads'....

Written, Presented & Recorded By: Jon Brown & Sean Wilson
Interviews:  Sean Wilson & Jon Brown
Edited & Mixed By: Jon Brown
WGNABP Logo Art: Mason Jordan
Cover Art Design: Jon Brown 
Cover Imaging Copyright: Universal Pictures, Backlot Music, Syncopy Productions
Executive Producers: Sean Wilson, Jon Brown & Paul Marsh
Distributed By: Michael Marsh Productions

Special Thanks: Ludwig Göransson, Nikki Walsh, Elizabeth Duggins, Vanessa Collins, Lily Parke, Paul Marsh, Ruben Shaw, Backlot Music, Universal Pictures, PMA, Cameo Productions, EPK, BFI Imax Waterloo, Vue Cinemas Gunwharf Quays, Miles, Ian, Darren, Harrison and all at Express FM Studios.

The chances of you not loving this Podcast are near zero...