Mother and Son Convicted in Murder Conspiracy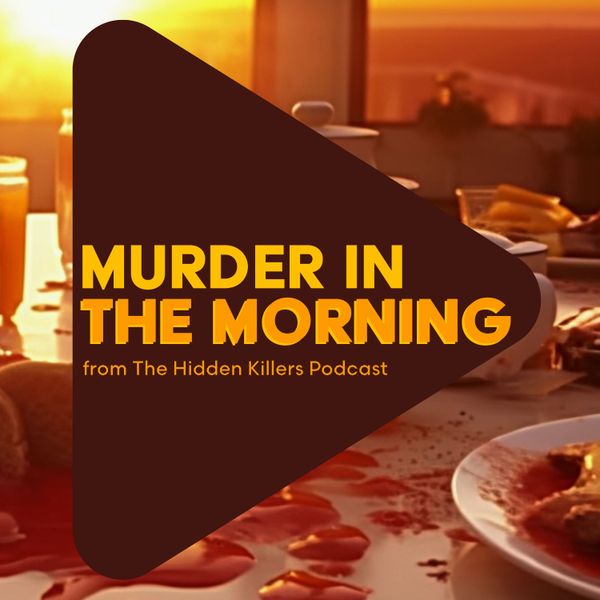 A Pennsylvania woman has been handed a lengthy prison sentence for her involvement in a murder conspiracy that targeted her ex-boyfriend - a case that also involved enlisting her own son as the triggerman.
Joyce Brown Rodriguez, 56, will spend a minimum of 20 years and a maximum of 40 years behind bars. The case revolved around the murder of Christopher Wilson, 52, who had dated Rodriguez for two years before the deadly incident.
Rodriguez had pleaded guilty last December to one count of third-degree murder, criminal conspiracy, and other related charges stemming from the December 2020 shooting death of Wilson. Prosecutors from the Bucks County District Attorney's Office revealed that Rodriguez conspired with her son, Khalill Saleem Brown, 34, to carry out the murder. 
In July, Rodriguez testified against her own son in court. Khalill Saleem Brown was subsequently convicted of first-degree murder based largely on his mother's testimony. He now faces a life sentence in prison for his role in the murder.
The murder conspiracy shocked the community, with Judge Finley describing Wilson's death as a "callous murder." Wilson's family expressed strong emotions during the trial, particularly directed towards Rodriguez for her actions after planning the murder. 
Chynea Wilson said in a victim impact statement that she was outraged to learn Brown Rodriguez was responsible for her father's death, especially after she comforted the family in the immediate hours after the shooting. "You had the audacity to walk up and hug me when you had your son murder my father. You were shameless, like a demonic person, acting like nothing had happened. For that, you deserve everything coming to you."
The motive behind the murder remains a mystery to the judge, who commented, "It makes no sense that anything that occurred here, in any way, should have led to you taking the life of Mr. Wilson."
The investigation found that Wilson and Brown-Rodriguez had been romantically involved since 2018, but Wilson had ended the relationship. Upset, Brown-Rodriguez repeatedly called and texted Wilson before going to his workplace the day before the shooting. While sitting in the parking lot that day, she texted her son, Kahlill Brown, asking for his help.
The next day, Brown-Rodriguez drove the two of them to Wilson's workplace, parking in a corner of the lot. When Wilson got out of his car to talk to a co-worker, her son got out of the car and walked toward Wilson, she testified. She said she then heard several pops.
Brown-Rodriguez then drove her son away from the scene. Cellphone evidence placed Brown near the crime scene at the time of the shooting.
Khalill Saleem Brown, found guilty of first-degree murder, criminal conspiracy, firearms offenses, and other charges, is scheduled to be sentenced to life in prison next month.
Want to listen to ALL of our podcasts AD-FREE? Subscribe through APPLE PODCASTS, and try it for three days free:
https://tinyurl.com/ycw626tj

Follow Our Other Cases:
https://www.truecrimetodaypod.com
The latest on Catching the Long Island Serial Killer, Chad & Lori Daybell, The Murder of Ana Walshe, Alex Murdaugh, Bryan Kohberger, Lucy Letby, Kouri Richins, Justice for Harmony Montgomery, The Murder of Stephen Smith, The Murder of Madeline Kingsbury, and much more! Listen at
https://www.truecrimetodaypod.com