Vulnerable witnesses: Communication in the Family Courts
Episode 188,
Aug 30, 11:00 AM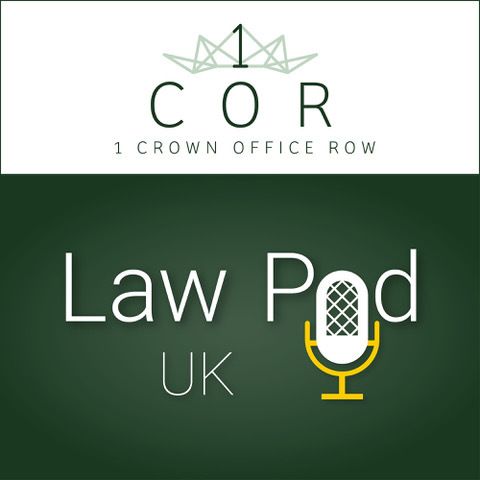 Family law expert Richard Ager talks to Melissa Patidar about her intermediary service company which provides communication support between lawyers and witnesses in remote and face to face hearings in family court proceedings. They discuss parties with vulnerabilities, qualifications and role of an intermediary, and how lawyers should aim to work with them.
Law Pod UK is published by
1 Crown Office Row
. Supporting articles, with links to cases, are published on the
UK Human Rights Blog
. Follow and message the podcast via
Twitter
. Subscribe on your favourite podcast platform.