Mysteries and Monsters: Episode 254 The Pascagoula Abduction with Philip Mantle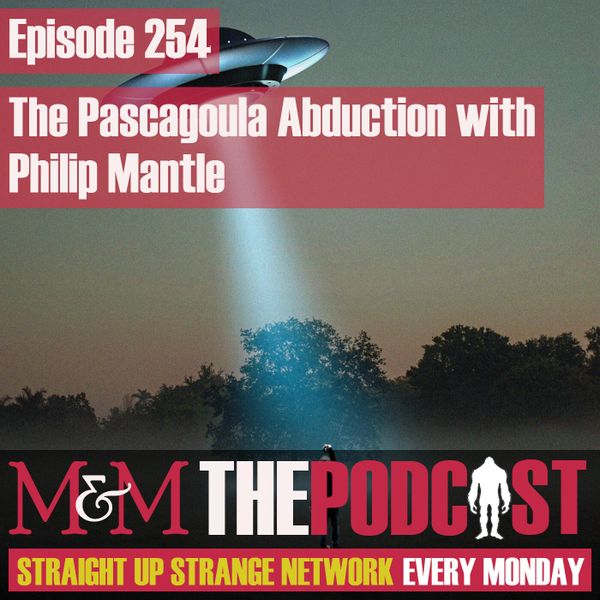 On October 11th 1973, two friends were planning on spending a warm autumn evening with a spot of fishing near their workplace. Neither of them could imagine what would occur that night, when rather than catching fish, it seems something decided to catch them.
Over the last few years, Philip Mantle along with his co-author Dr Irena Scott have discovered a realm of supporting information that has made the Pascoula Incident the most witnesses abduction experience. Building on his friendship with Calvin Parker, the supporting evidence, new witnesses and fellow abductees make this case the most compelling of its kind.
Sadly, the day after we recorded this interview, Calvin passed away and as such, this episode is dedicated to the man who made me question everything I ever thought I knew about the abduction phenomena.
The book can be found
here:
Flying Disk Books can be found
here:
Thank you to Philip as always.
Our Patreon is now live, with bonus content, early release of the regular show, articles and monthly prizes for everyone who signs up! Join
here
now for the flat fee of $4 a month which is a bargain!
Don't forget, you can now show your support with our Merchandise shop on Redbubble! Check it out
here!
You can join us on
Facebook
, Twitter and Instagram as well.
You can also subscribe to our
YouTube channel!
Email us at
mysteriesandmonsters@gmail.com
with any feedback, guest suggestions or if you'd like to appear.           
All artwork by Dean Bestall and the show was produced by Brennan Storr of the Ghost Story Guys.   
Our theme music is kindly provided by the amazing Weary Pines, you can find them
here:
Intro - Zombies Ate My Shotgun  
Outro - Into The Night  
Mysteries and Monsters is a part of the Straight Up Strange Network.
#CalvinParker #Pascagoula #CharlesHickson #PhilipMantle #UFOs #Abduction #Experiencers #1973 #BeyondReasonableDoubt #Aliens #BuddHopkins #JAllenHynek #DrIrenaScott #FlyingDiskPress #JasonGleaves #UAPs #NASA #ProjectBlueBook