Faithpreneur VIP Prayer Call September 16, 2023
Season 4, Episode 113,
Sep 19, 11:10 PM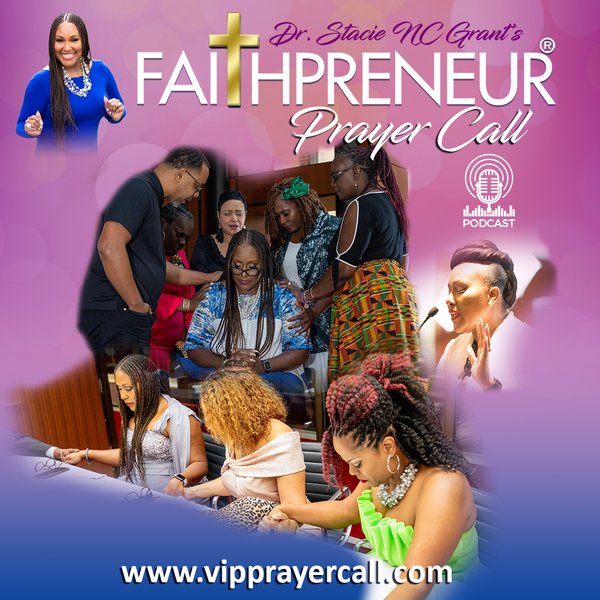 Destiny Designers University ®️ presents our FAITHPRENEUR VIP PRAYER CALL PODCAST. Faithpreneurs are faith based entrepreneurs with a fidelity to God in organizing, managing and operating their businesses and/or faith based professionals looking to add another stream of income to their personal economy. These are recordings of our weekly Saturday's fellowship where we have been sharing our prayer requests & praise reports in a safe, loving & supportive environment for over a decade. Welcome to the family and I pray you are encouraged in your FAITH walk.
We also simulcast live on Clubhouse in the 
https://www.clubhouse.com/club/faithpreneur-club

www.FaithpreneurWeekend.com
www.Faithpreneur.Media
http://www.destinydesignersuniversity.com

http://www.vipprayercall.com

http://www.actionactionbook.com

#Faithpreneuer
#FaithpreneuerWeekend
#ACTIONACTIONDESPITETHEDISTRACTION
#FaithWalk
#ChiefFaithpreneur
#InternationalSpeaker 
#BestSellingAuthor
#CelebrityMC 
#TVPersonality
#Publisher
#DestinyDesigners 
#ActionAction
#MWBECertified 
#NYCVendor
#FaithpreneurMastermind
#BossLady 
#Motivation 
#Faith 
#Inspiration 
#Leadership 
#JesusChick 
#FaithCoach
#SpeakerLife
#SmallBusinessOwner
#WomeninLeadership
#BossInfluencer
#PlatformReady
#Trainer
#Facilitator
#BookMe
#Actionactionbook
#PressPushPrayandPraize