Chris Beresford-Hill
Episode 9,
Sep 26, 12:00 PM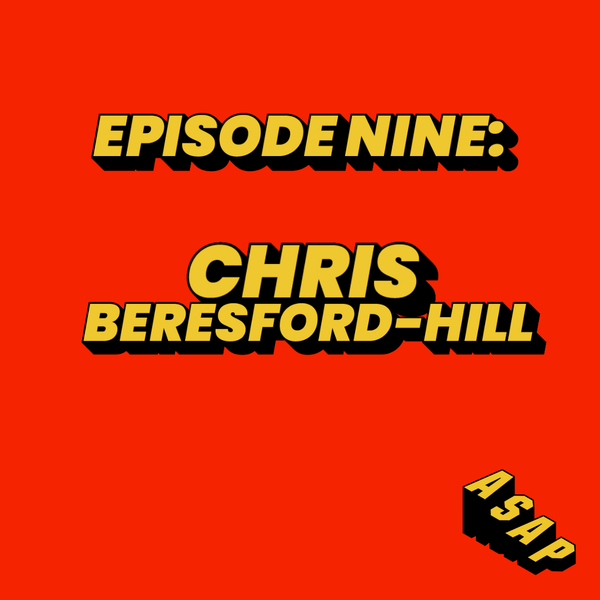 In this episode, Jason Bagley and legendary creative leader Chris-Beresford-Hill discuss the industry's pitiful lack of training for CD's, and share powerful insights and advice for on how to be a great creative leader.
Chris Beresford-Hill is North America President and Chief Creative Officer of Ogilvy, joining in 2021.
By 2023 Ogilvy was AdAge Comeback Agency of the Year, one of Fast Co's most Innovative,
as well as 2023 Global Effies Network of the Year, and 2022 Cannes Network of the Year. 
Previously, Chris spent four years as Chief Creative Officer at TBWA\Chiat\Day New York, helping lead a transformation resulting in the best Cannes performance and most creative awards in the office's history, while growing the business 180%, with no layoffs during COVID.  
TBWA returned to the AdAge Agency A-List, after a decade long absence, as well as Fast Co's Most Innovative list, remaining there every year under his leadership. TBWA was also ADWEEK Network of the Year twice. Individually, Chris was back-to-back finalist for AdAge's CCO of the year, and Campaign US Creative Person of the Year.
Prior to TBWA, Chris spent eight years as Executive Creative Director at BBDO New York, steering some of the agency's most iconic work, alongside partner Dan Lucey, helping the shop earn multiple AdAge Creativity, and ADWEEK Agency of the Year honors, AdAge A-List appearances, and Network of the Year honors at Cannes, including Network of the Decade. 
He F'd up and did not go work for Bagley in 2009. But the two remain friends, maybe even better for it.
Chris previously held Creative Director and Writer positions at Saatchi NY, Goodby, Silverstein & Partners SF, and Modernista! in Boston - where he stared out as an unpaid intern in 2002, writing automotive brochures for General Motors.  He has been included in ADWEEK Best Creatives, the ADWEEK 100, Business Insider's Most Creative People in Advertising, and the AdAge 40 Under 40, back when he was under 40.
Jason's Free Masterclass Training:
https://school-of-astonishing-pursuits.mykajabi.com/webinar-registation?li_fat_id=577593ee-297a-430f-bffa-140222b8df9a
Subscribe to A.S.A.P Newsletter: 
https://school-of-astonishing-pursuits.mykajabi.com/cd