Threat Horizon: Putting the social in media
Episode 31,
Sep 26, 01:00 PM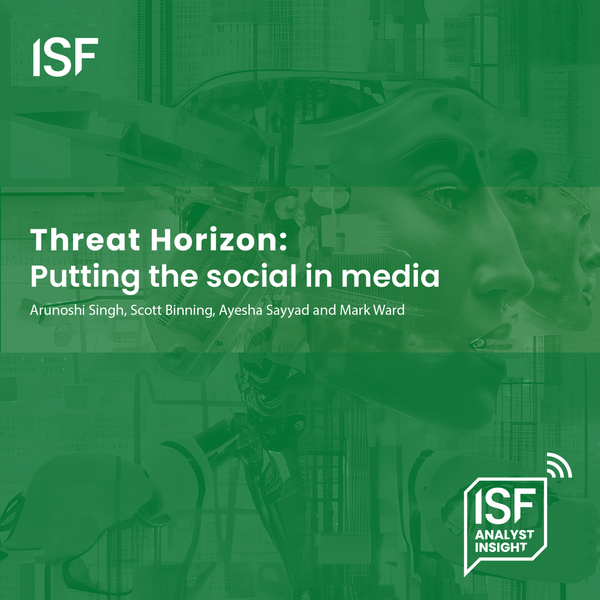 Age is not the only divider of generations, social networks contribute to the generational gap in their own right. Instagram, SnapChat and TikTok for the younger populace, Facebook for the older cohort.  ISF researchers and analysts
Arunoshi Singh
,
Scott Binning
and
Ayesha Sayyad
educate
Mark Ward
on living with social media. Detailing the digital detox and the connections they maintain via those networks and how the platforms might evolve in the near future and beyond.
If you would like to find out more about the topics covered in this episode, get in touch with
Mark Ward
, Senior Research Analyst at the ISF.
Subscribe
to the ISF Analyst Podcast wherever you listen to podcasts
Connect
with us on
LinkedIn
From the
Information Security Forum
, the leading authority on cyber, information security, and risk management.