Belmont's Bettys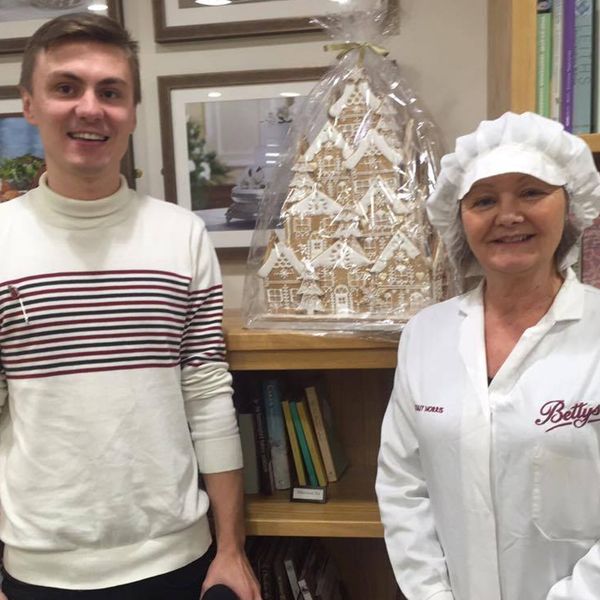 Harrogate in North Yorkshire is famous around the world for being the home of Bettys café tearooms. Bettys is a Yorkshire institution and has served its loyal customers for nearly a century. What is strange about this quintessentially British and Yorkshire Company. Is the fact, Frederick Belmont, who was an orphan immigrant from Switzerland, founded the business.
Very few Bettys customers will know the struggles of Frederick Belmont's early life, where he lost his family in a tragedy over Christmas in 1890. His enslavement to his new foster family, in the Swiss mountains. Frederick eventually turned his life around and travelled to England, to start Bettys in the spa town of Harrogate in 1919.
Alex Mearns presents a tale of heartbreak and immense success for this Yorkshire family business. You will hear Jonathan Wild, who is Frederick's Great nephew and former chairmen of Bettys. Malcolm Neesam, whose knowledge of the history of Harrogate, is unrivalled. Lesley Norris, Head of product development at Bettys for over 35 years and importantly the creator of the famous Fat Rascal, that so many Bettys customers have enjoyed. Finally, Matthew Husband catering manager at the business, this man ensures all the delicious food, remains delicious.
This is a story about immigration, family, loss, success, business and most importantly Yorkshire.