6 Essential Oils For Hay Fever and Sinusitis - Doctor Suzie Episode 3
Episode 4,
Jun 29, 2017, 10:35 AM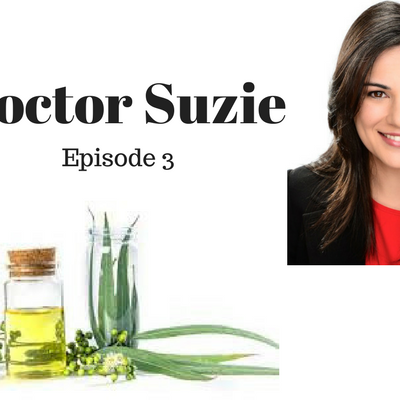 Stream episodes on demand from www.bitesz.com (mobile friendly).
Episode 3 – 6 Essential Oils for Hayfever & Sinusitis
With hay fever affecting 1 in 5 adults and increasing, more people are discovering essential oils are an alternative or complementary treatment for allergy or sinusitis symptoms.
For more, visit https://www.collective.care/single-post/2017/06/19/6-Essential-Oils-For-Hay-Fever-and-Sinusitis
Subscribe, rate and review the Doctor Suzie podcast at Apple Podcasts (formerly iTunes), Stitcher, Pocket Casts, Tunein, audioBoom and all good podcatcher apps.
RSS feed: https://audioboom.com/channels/4905411.rss
For more from Doctor Suzie and to leave her your questions etc, follow on twitter, Facebook, Google+, Instagram, Clammer, bitesz.com blog and website: Twitter: @doctorsuzie Facebook: https://www.facebook.com/drsuzie/?ref=bookmarks Instagram: https://www.instagram.com/doctor.suzie/ Google+: soon Clammr: soon Website: http://www.drsuzie.com.au/ Bitesz Blog: http://www.bitesz.com/doctor-suzi-blog LinkedIn: https://www.linkedin.com/in/suzan-bekir-a4338758/?ppe=1
If you're enjoying the podcast, please subscribe and share with family and friends. Your recommendation is the best I can get. Thank you...
#doctor #sinusitis #hayfever #medical #advice #medicine