Growing is painful - Aston Villa 4-2 Norwich City | Pinkun.com Podcast
Season 1, Episode 95,
Aug 21, 2017, 04:33 PM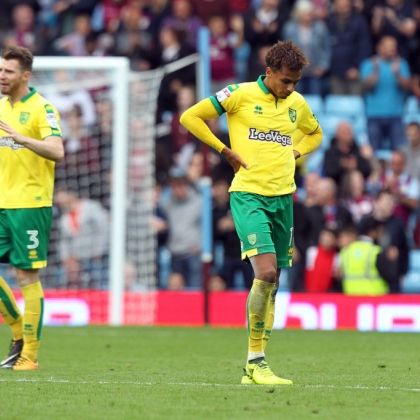 A familiar story from Villa Park as Norwich City are undone by Aston Villa - and the growing pains for the Canaries under Daniel Farke step up a gear.
Still, at least there's a Carabao Cup second round visit from Charlton Athletic to help turn around the mood quick-sharp.
Presenter Michael Bailey and chief Canaries correspondent Paddy Davitt take on Facebook Live on the PinkUn page (@thepinkun | http://fb.me/thepinkun) to discuss the big talking points, take your questions and preview Tuesday night.
For all the latest Norwich City news, opinion, words and video, just visit: http://www.pinkun.com
#ncfc #Norwich #City #NorwichCity #Football #Soccer #EFL #SkyBet #Championship #Canaries #AstonVilla #Aston #Villa #AVFC #UTV #pinkun #NorwichCityFC #CharltonAthletic #Charlton #Athletic #CAFC #Carabao #Cup