Is the pain in Spain market moving?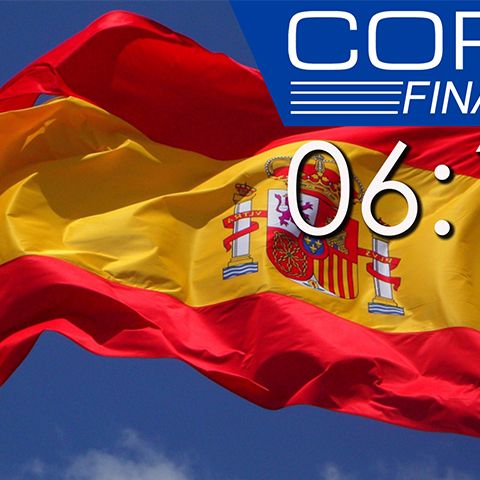 The Pain in Spain
This week is good for traders with lots going on that can potentially move the markets, including Bank of England, Non-farm payrolls, Catalonia, along with lots of macro data. Matt and Nick turn their attention to "The Pain in Spain" as it is making a lot of headlines. Matt feels like "it is a storm in a key cup". 
Generally, political issues in Spain isn't great, but it will take a few months to play out. Although it will make headlines, Matt is not convinced it will move the market. 
Bank of Japan and the Fed chair announcement (on November the 3rd) are just some of the events this week that hedge fund traders should be looking out for.   
Other topics 
Market Commentator Matt Brown, and Core London's CEO also discuss the FTSE 100 company, HSBC. Generally performing well, in comparison to the same quarter last year. 
Outlook on GBP/USD and EUR/GBP 
Today's Broker Recommendation from Goldman Sachs, Kingfisher gone from Neutral to Buy. 
Core Number is £20 billion, watch the full segment to find out why along with more of Matt and Nick's views. 
Further Information
You can see more from the Daily Market Show by using this link: http://www.corelondon.tv/c/finance/london-show/
#CoreFinance, #CoreLondon, #MattBrown, #NickBatsford, #Catalonia, #Spain, #Non-Farmpayrolls, #BankofEngland, #BoE, #Fed, #FedChair, #Powell, #Hawkish, #Dovish, #GBP, #USD, #EUR, #GBPUSD, #EURGBP, #Broker, #GoldmanSachs, #Kingfisher, #HSBC, #FTSE100, #BankofJapan, #BoJ,