FM Podcast Episode 29: Horrors From Childhood's Past
Season 2, Episode 29,
Nov 14, 2017, 12:29 AM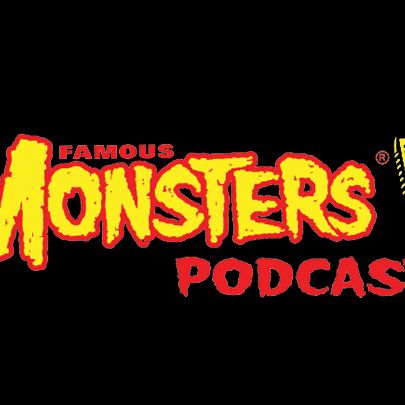 Our friends from the Launchpad Podcast, Matt & Aaron, come back to talk about their favorite horror films that truly scared them for life. The Rocketeers also go over classic issues of Famous Monsters of Filmland Magazine they were most fond of. Get under your covers and prepare to relive your childhood fears!
Hosted by the Launchpad Podcast's Rocketeers Matt Corrigan and Aaron McLane.
If you're interested in learning more about Famous Monsters or its upcoming Silver Scream Film Festival go to https://famousmonsters.com or https://silverscreamfest.com/
If you want to hear more from The Launchpad Podcast go to
https://www.launchpadpod.com/
#FamousMonsters #Monsters #Horror #Movies #BasilGogos #UniversalMonsters #CreatureFromTheBlackLagoon #Frankenstein #Dracula #BrideOfFrankenstein #TheInvisibleMan #TheMummy #NightOfTheLivingDead #BasketCase #JurassicPark #IT #Jaws #RaidersOfTheLostArc #FreddyKrueger #ANightmareOnElmStreet #StarWars #FridayThe13th #Critters #Gremlins #TheExorcist #TheOmen #RayBradbury #SomethingWickedThisWayComes #Disney #Dolls #ChildsPlay #Chucky #PuppetMaster #Shocker #TheCompanyOfWolves #Elvira #Zacherley #Childhood #AClockworkOrange #SilentNightDeadlyNight #Slugs #JackFrost #Popcorn #Curtains #TerrorTrain