Episode #86: Ladies Night
Episode 86,
Nov 26, 2017, 11:23 PM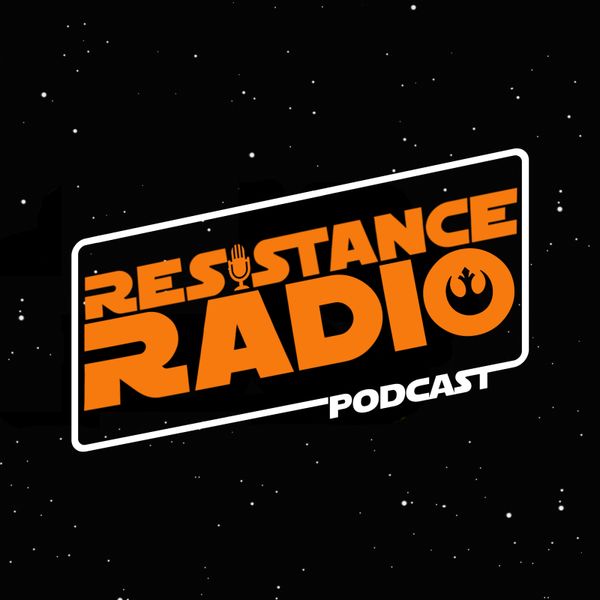 It's Ladies Night on Resistance Radio. Mikey and Ben are off for Thanksgiving, so Michal joins Donya and Kaitlin to break down all the EW news.
You can contact Resistance Radio on Twitter @RRadioPodcast, Facebook or at ResistanceRadio.net. Don't forget to subscribe to us on iTunes or on Spotify!
Don't forget you can support the podcast on Patreon with lots of special perks, including special After Dark episodes that go beyond just Star Wars. Check it out!
Want a Resistance Radio shirt and/or button set? Our merch is now available from the Resistance Radio store.
Entertainment Weekly dropped a starship-load of The Last Jedi content.
We break down the newest stills and covers of EW's Last Jedi magazines.
Lando will not be making an appearance in The Last Jedi - we have varying reactions to that.
Will Luke and Leia be reunited in this film? Er, they had better be...
Are we disappointed that Snoke isn't tiny? (Yes. Yes, we are.)
The relationship between Admiral Holdo, Poe, and Leia sounds really damn interesting.
Star Wars gave Kelly-Marie Tran her big acting break. And are we ever glad that it did.
Are the Porgs not as "cute and fluffy" as we've been lead to believe? John Boyega has some interesting comments about them.
Meanwhile, how do we get a Crystal Fox? No. Seriously. We want one. #NewMascot
On the non-EW side of things. Lord and Miller have released a statement about the Han Solo movie debacle.
We've got all of the Last Jedi TV spots, and some new glimpses at where the film might be going.
The location of Disney's Star Wars land has finally been revealed.
Speaking of Disney, Mark Hamill surprised some fans on Star Tours by joining them for the ride.
There's a Star Wars Hyper Reality experience by ILMxLabs coming to London. Guess who is going?
If there are any issues downloading this episode from iTunes, please refer to this guide.
If there are any further technical issues, feel free to contact Hypable's podcast manager at andrew@hypable.com or tweet @HypablePodcast
#StarWars #TheLastJedi #podcast