The Akinfenwa paradox, signs of life from Sunderland, and Bristol Rovers need a Ribena bounce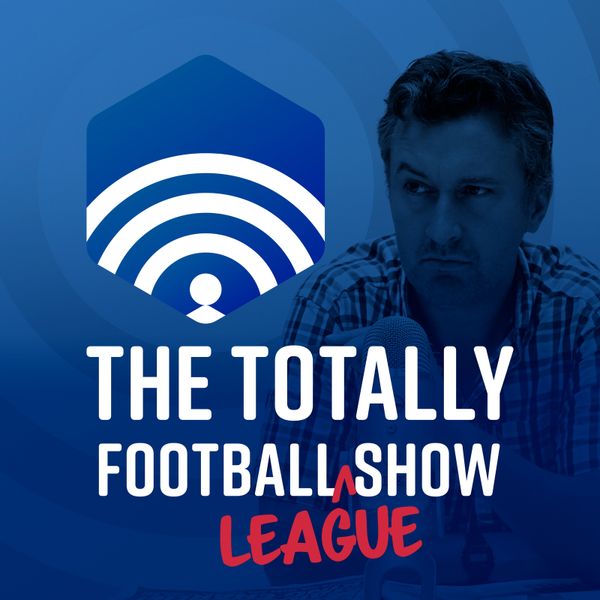 Iain Macintosh and Matt Stanger are joined this week by Football League legend and current Northern Ireland U21 manager Ian Baraclough for your brand new Totally Football League Show.

We begin by celebrating Chris Coleman's first win at Sunderland (7m 05s) before moving on to discuss Bristol Rovers' troubles in League One (24m 25s) and wrapping things up by wondering how bright the future is for Wycombe Wanderers and the one and only Ade Akinfenwa (37m 40s). We also play a bit of Fan League (18m 00s), and round things off with a pop in by Joe Crilly from William Hill. He's got all the the odds you need to know (48m 30s) - if you're that way inclined, of course.
PARISH NOTICES: 
• should you wish to get your bet on with William Hill, this is the place to do it: http://sports.williamhill.com/bet/en-gb • 
get your shave on with our friends Cornerstone, who are giving you £10 off your first order: https://www.cornerstone.co.uk/totally • sign up to our Fan League by downloading the app: https://fanleague.com/ • we're working with CALM, the Campaign Against Living Miserably, who are dedicated to preventing male suicide. Find out more: https://www.thecalmzone.net/
GET IN TOUCH: • subscribe on iTunes and leave us a review: http://apple.co/2xgh511 • send us a tweet: @thetotallyshow • find us on Facebook, where you'll find video, photos and loads of other stuff: https://www.facebook.com/thetotallyfootballshow/