Simon Kirchin
Episode 5,
Jun 23, 2018, 07:53 PM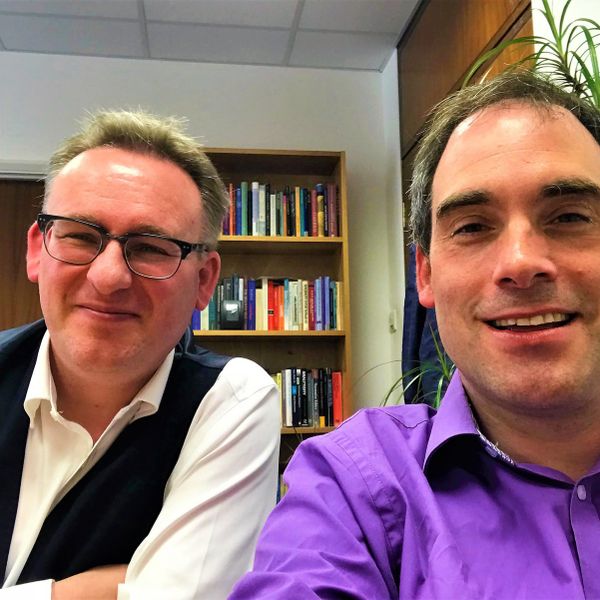 This is one of those 'to die for' interviews. My guest this week is Simon Kirchin, Dean of the Faculty of Humanities at the University of Kent. Simon grew up in a working class family in Dudley and he talks here about how he ended up in Oxford and the circuitous route that brought him to Kent in 2003. We learn about Simon's earliest, 'traumatic', memory and the important role that rituals and structures played, for example at Christmas, while he was growing up.
Simon talks about the influence played by game shows and 'Carry On' films and about his amateur dramatics predilections which have led to him playing the part of the Pantomime Dame. He makes a number of insightful observations regarding the 'performance' nature of lecturing and how it has much in common with stand-up comedy. Simon also talks about the influence played by his Religious Studies teachers at school and about why in his career he feels he is the 'cat that got the cream'.
The interview ends with some poignant reflections regarding whether we can ever be nostalgic about negative experiences and bittersweet experiences pertaining to romance and whether there might be certain past experiences that Simon would like to relive.
Please note: Opinions expressed are solely those of Chris Deacy and Simon Kirchin and do not necessarily represent the views or opinions of the University of Kent.