PIRATE APOCALYPSE! ECU suffers 28-23 setback to FCS foe NC A&T!
Season 1, Episode 41,
Sep 03, 2018, 05:37 AM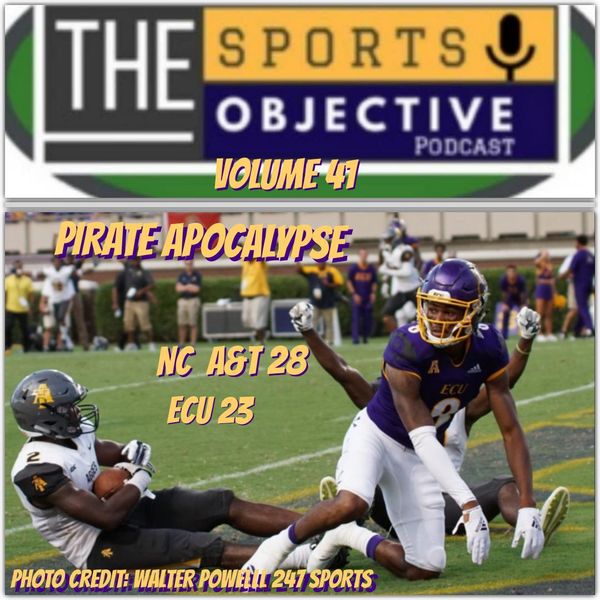 After multiple weather delays forced the postponement of Saturday's season opener, ECU and NC A&T met at 3:30 on Sunday afternoon in Dowdy-Ficklen Stadium. 
The Pirates missed some golden opportunities to seize control of the game in the first half and after struggling for most of the first half, the Aggies put together a touchdown drive on the final possession of the opening 30 minutes.  Their first score came on a 100 yard interception by Mac McCain III with just over five minutes left in the opening quarter. 
ECU couldn't run the ball all day long and redshirt sophomore quarterback Reid Herring, who had attempted just a single pass prior to Sunday, put it in the air 65 times.  He spread it around nicely, as Terrell Green had 10 catches and redshirt freshman Blake Proehl hauled in nine!
Check out The Sports Objective YouTube Channel to see The Marching Pirates playing EC Victory (Fight Song), the new intro video, etc.
Follow us on Twitter: @TheSportsOBJ
Follow us on Instagram: @thesportsobjective