6th ranked Pirates host Campbell! Camels' HC Justin Haire PLUS Chase Blake of The Pirate Club!
Season 1, Episode 171,
May 14, 2019, 01:38 AM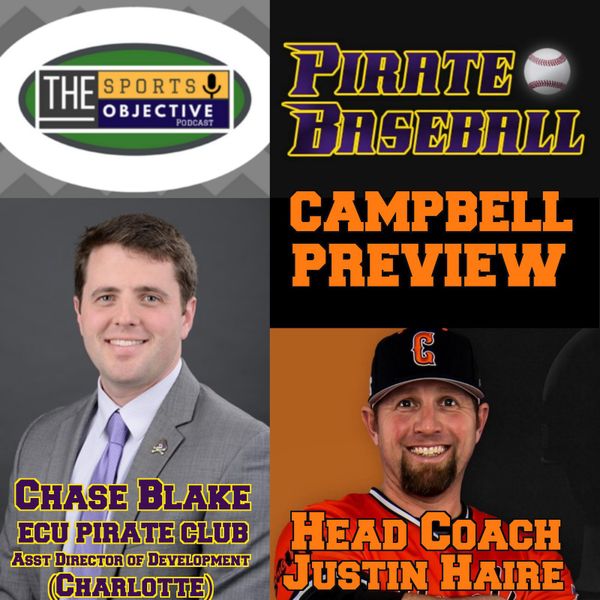 No. 6 East Carolina (39-12, 18-3) will conclude the regular season with a four-game homestead beginning on Tuesday night when Campbell visit Clark-LeClair Stadium!
We caught up with the Camels' HC Justin Haire on Monday to get his thoughts on his ball club as it will look to sweep the season series from the Pirates. CU took a 7-6 win in Buies Creek back on February 20.
Additionally, the Pirate Armada circuit is in full swing and with the Charlotte Armada stop being Thursday night at the Visulite Theatre, we chat with Chase Blake of the ECU Pirate Club to get the lowdown on the latest from Greenville and the Queen City.