When Two Worlds Collide, Sparks Fly, and Success Grows - Diana Hill (Chris Hill), Owners, Windermere Real Estate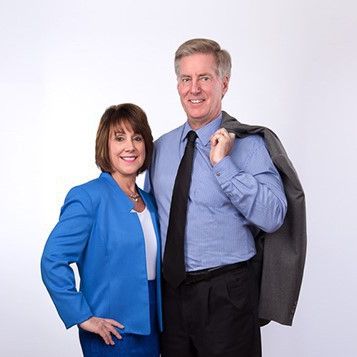 What happens when a man from Seattle and a woman from Spokane travel all the way to Hawaii to meet? The sparks fly, they marry, and they build an incredible Real Estate business together, at least that's how this husband and wife team began.
Chris Hill was born and raised in Seattle. He attended Woodway High School in Edmonds, graduating in 1975. He holds a B.S. in Business Management from the University of Phoenix and a Master of Arts in Organizational Leadership from Gonzaga University.
Diana was born in Pittsburg, PA, and raised in Spokane, WA. She moved to western Washington after she and Chris met in Kona, HI. She holds an A.A. in Early Childhood Education from Spokane Falls Community College. She has been an assistant manager for two different Windermere offices and she and Chris have just recently assumed ownership of the Windermere Mill Creek office. 
Together they have three children, and four grandchildren. They enjoy sailing (and in a previous life, spent much time on the water racing sailboats). They also enjoy golfing, hiking, traveling, wine tasting, friends and family.
Chris and Diana are big proponents of community involvement and encourage their brokers to be leaders in their communities. They believe their brokers have the ability to create positive social change and are in a unique position to make a difference. Bringing community together is a natural part of ther business.