Exploring: The Temptation by John Bale
Episode 49,
Feb 21, 2019, 09:01 AM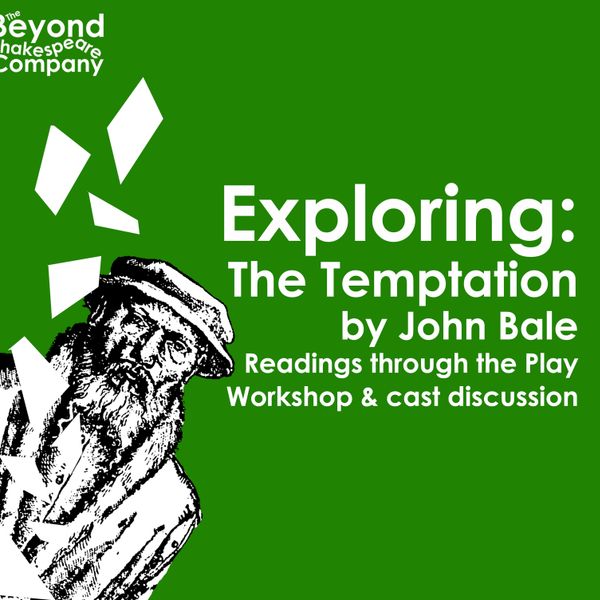 An Exploratory read through of the play of The Temptation by John Bale
Exploring The Temptation by John Bale


From our Exploring workshop, where we read through the text of John Bale's biblical play, The Temptation, for future use towards an audio/stage show. Part of a surviving trilogy of plays, though more once existed or were planned, it follows Bale's God's Promises – recorded variously on the podcast – and John Baptist's Preaching – which has been Explored as well. The text can be found variously online –
here is an example
.
The Beyond Shakespeare Irregulars this episode are Alan Scott, Richard Fawcett and Liz Cole; the host was Robert Crighton.
UPDATE 2020 - this is a revised version where we've added the prologue and epilogue to the discussion, with Alan Scott and future Robert Crighton.


The Beyond Shakespeare Podcast is supported by its patrons – become a patron and you get to choose the plays we work on next. Go to
www.patreon.com/beyondshakespeare
or follow us on Twitter @BeyondShakes