Matthew Bannister - BBC Executive
Episode 22,
Apr 09, 2019, 06:52 PM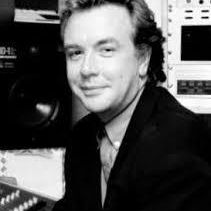 The heady Blur/Oasis days of the 90s should have been a perfect time to be running a station for passionate young music fans across the UK. It turned out to be altogether more complex, however, for Radio 1, as its new Controller grasped the challenge of returning this huge station to its roots. 
Whilst that spell often serves to define Matthew Bannister, this sixty minute #RadioMoments 'Conversations' sheds a broader light on his other achievements. Hear of Matthew's formative years in BBC local radio; the re-formating of BBC London; his talent discoveries; the strategic work which helped to pave the way for a more aligned set of radio services; and why he didn't really want to be DG.
Working now again at the coal face, witness too the clear passion with which he attacks his current on-air commitments.
In his own words at last - this is the Matthew Bannister story.