Paul Burnett - Radio Luxembourg and BBC presenter
Episode 45,
Apr 09, 2019, 07:41 PM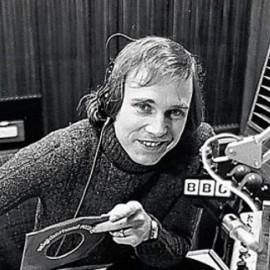 He was one of the breed of presenters who debuted professionally on the pirate stations, before transferring to Radio Luxembourg and then to Radio 1, where he famously brought the news of the new chart to school pupils in every playground across Britain on a Tuesday lunchtime.   
In this hour of #radiomoments 'Conversations', Paul Burnett tells of his grounding in Forces broadcasting; his sea-sickness on board Radio 270; and his love for his spell at Radio Luxembourg. He shares Radio 1 tales; tells of his disappointment when a Radio 2 transfer did not occur; and reflects on his Capital Gold days and life since. He talks of the programme management he's experienced - and muses about the ephemeral nature of the disc jockey's work.
In his own words, this is the Paul Burnett story.
The whole 'Conversations' series can be found here. Music by Larry Bryant.