Tony Stoller - Commercial radio executive and regulator
Episode 46,
Apr 09, 2019, 07:42 PM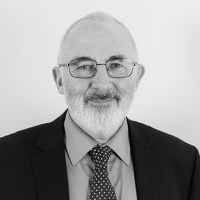 He was the regulator who crossed the divide to manage a station and to serve the radio industry's trade body, only then to return to a regulatory life, as he oversaw a critical stage in the development of UK radio. 
In this hour of #radiomoments 'Conversations', Tony Stoller CBE opens up about his early life at independent radio's first regulator, the Independent Broadcasting Authority, and offers his account of his time both at the industry's then trade body and at a young Radio 210 in Reading. He shares insight too of his lengthy spell heading radio's only ever dedicated regulator, the Radio Authority.
Tony shares his views of a changing medium in changing world, as 'independent radio' made way for commercial radio, and his broader perspective on the way he believes radio can make a positive contribution to society.
In his own words, this is the Tony Stoller story.
The whole 'Conversations' series can be found here. Music by Larry Bryant.