Broadway Bill Lee - US presenter
Episode 50,
Apr 09, 2019, 07:47 PM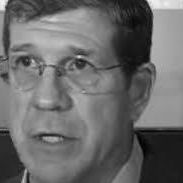 When he left one US market, he called in all his rivals on his last show to pitch to win his audience. The anecdote speaks volumes about the character of 'Broadway Bill' Lee. 
Now, he's become renowned in the UK for the 'breaks' (links) he puts on social media.
In this hour of #radiomoments 'Conversations', this WCBS New York presenter talks of why he posts them. He says he want to show a new generation 'this is how we all used to do it'. Bill talks of his early radio days, the changes in ownership and technology and how he still does it each day, aged 66.
Whilst his country is many miles away, so many of the themes from his forty-five years in the business chime with radio life here, from radio bosses to the stresses on personal relationships.
In his own words, this is the Bill Lee story.
Enjoy the whole Conversations here. Music by Larry Bryant.