Brian Hayes - Capital, LBC, Radio 2, GLR, 5 Live
Episode 69,
Apr 09, 2019, 09:18 PM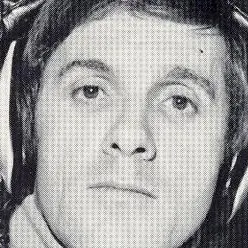 From a small town in Western Australia - to commanding the BBC Radio 2 breakfast show in the early '90s, this is the life story of an enviably adaptable broadcaster, best known for his years on LBC where his fresh approach was to surprise Londoners who remember him with affection. 
In this hour of #radiomoments Conversations, Brian Hayes tells of the ins and outs of his early days in 1950s Australian radio; his innocent arrival at London's Victoria station with his wife and a suitcase; the early days at Michael Bukht's Capital Radio; before finding his true home on LBC. Here, he quickly carved out a reputation for his judicious put-downs, not least by Private Eye, which dubbed him 'Brian Bastard'.
He tells of his falling out of LBC - and the surprise at being offered the BBC Radio 2 breakfast show, only to be displaced later by Terry Wogan. From GLR to 5 Live, Brian's precise delivery and award-winning style have been heard on stations which attach importance to thinking speech for well over a generation.
In his own words - this the Brian Hayes story.
Enjoy the whole Conversations series here. Theme music by Larry Bryant