Richard Allinson - Capital, Radio 2, Magic presenter
Episode 81,
Apr 12, 2019, 03:35 PM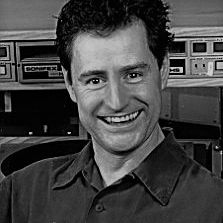 He graduated straight from uni to a huge career at Capital and Radio 2.


In this hour of #radiomoments Conversations, Richard Allinson tells of his nervous days in university radio before arriving at Capital where he sat alongside the greats of the day who shared their wisdom. He shares the battle for London supremacy and his recollections of the stars he bumped into during his 17 year spell. A transfer with Radio 2 followed, where he hosted lates - and many of the key dayparts. He tells too of his pride in his independent productions, his contribution to BFBS and the World Service, his time in BBC local radio - and those occasions in life where radio is suddenly no longer the most important thing. Now at Magic – he tells of the art and effort of daytime music radio.


In his own words, this is the Richard Allinson story