Recoding Voice Technology: Is a Feminist Alexa possible? | Feminist Internet
Season 5, Episode 1,
Apr 25, 2019, 09:18 AM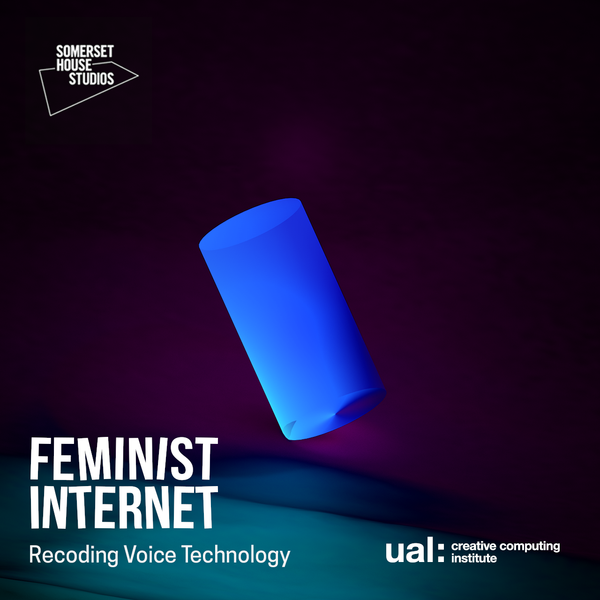 Is a Feminist Alexa possible? 
The voice of Alexa is everywhere. It is estimated that 70% of recorded voices in the UK are female or female sounding. But what are the consequences of having such gendered voices encoded into our space? And what is the potential of voice technology outside of commercial contexts? In this episode, we speak to the learning partners and students of the UAL Feminist Alexa workshop to explore what voice technology could be, and why we need an alternative to the default Alexa. 
Contributors 
Alex Fefegha 
Alex is the co-founder & head creative technologist at Comuzi, a future focused creative technology agency, working at the intersection of emerging technology and humans. Some of Comuzi's clients include Nike, ASOS, Uber, BBC, University of Arts London, Ustwo, Moramma and the NHS.
Josie Young 
Josie Young advocates for designing Artificial Intelligence (AI) products and systems using ethical and feminist principles. In 2017, she developed and tested a design process for building feminist chatbots. Josie works in London at Methods, leading work to understand the most ethical and appropriate ways to deploy AI in the public sector. 
Charlotte Webb 
Dr Charlotte Webb is co-founder of Feminist Internet and acting course leader at the Creative Computing Institute, UAL. Recently nominated by the Evening Standard as one of the most influential people in Technology and Science in London, she is passionate about making the internet a more equal place through creative, critical practice. 
Hosts
Clara Finnigan
Clara is a writer, podcaster and founding member of the Feminist Internet. Clara's work is focused on facilitating alternative and under represented dialogues in new and accessible ways. She is also the co-founder and editor of a new music journalism platform, Hook - which explores how music is made, how it is consumed, and what it does to us emotionally, socially and physically.
Eden Clark 
Eden is a digital collage artist, performer, and a founding member of feminist internet. Her practice uses a character (@femminancybitch69) to parody [post] feminist narratives that infiltrate popular culture and capitalist marketing strategies. Her interests lie in high-femme pop culture, memes, and how to make the internet a fairer place for all!
The Feminist Internet Podcast, commissioned and produced by Somerset House Studios with the support of the UAL Creative Computing Institute.
Producer: Eleanor Scott

Sound Design: Harry Murdoch
--
Here is the re-launch of the first Feminist Internet podcast episode, Recoding Voice Technology. Following its initial launch, we were made aware that one contributor has separately expressed views we do not align ourselves with. After much discussion and in recognition that this inclusion has upset some in our networks, we support the decision to remove this contributor's segment from the episode. Enjoy!