Recoding Anger: Shaking off the shame of womxn's rage | Feminist Internet
Season 5, Episode 2,
May 02, 2019, 04:39 PM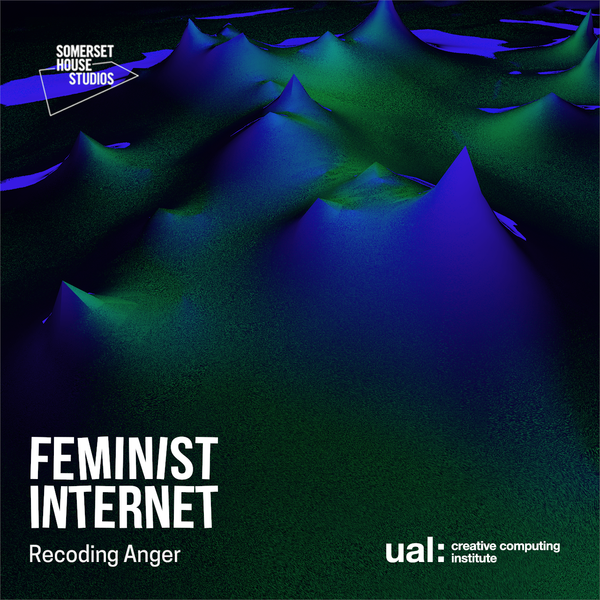 Shaking off the shame of womxn's rage
It has been argued that 2018 was the year womxn's rage filled our screens, and a pivotal time for womxn freely expressing their anger. In this episode, we talk about whether as womxn we are beginning to shake off the shame that comes with being angry, explore different types of anger but crucially, question who in our society is allowed to be angry, and who is not.
Contributors 
Charlie Craggs 
Charlie Craggs is a trans activist and author of the book "To My Trans Sisters". She is the founder of Nail Transphobia, an organisation and campaign which aims to educate people on trans issues and make new allies through giving manicures. Charlie is #1 on the Guardian New Radicals List of British Social Innovators, and a brand ambassador for the London Trans Clinic. 
Seyi Akiwowo
Seyi Akiwowo is the Founder and Executive Director of Glitch, a growing not-for-profit advocacy, campaigning and training organisation that aims to end online abuse. She has spoken all over the world, including in Washington DC, Istanbul and Geneva. Seyi was invited back to Geneva to present at the 38th United Nations Human Rights Council on online-gender based violence.
Soraya Chemaly
Soraya Chemaly is an award-winning writer and media critic whose writing appears regularly in national and international media including The Atlantic, Quartz, TIME, the Guardian and the New Statesman. She speaks frequently on topics related to inclusivity, free speech, sexualized violence, data and technology. She recently published the book "Rage Becomes Her: The Power of Women's Anger". 
Kate Durbin 
Kate Durbin is a Los-Angeles based artist, writer and filmmaker. Her work explores popular culture, gender and digital media. We spoke to her about her latest piece, a short film called 'Unfriend Me Now!' that examines the role how Facebook's algorithm has spurred increasing political polarisation, and how that polarisation - and namely, rage - has been co-opted by corporate interests.
Hosts
Clara Finnigan 
Clara is a writer, podcaster and founding member of the Feminist Internet. Clara's work is focused on facilitating alternative and under represented dialogues in new and accessible ways. She is also the co-founder and editor of a new music journalism platform, Hook - which explores how music is made, how it is consumed, and what it does to us emotionally, socially and physically.
Sabrina Faramarzi 
Sabrina Faramarzi is a journalist, futures researcher and trend analyst, as well as one of the founding members of Feminist Internet. Her work explores patterns across lifestyle and society, as well as women's issues and internet culture. She has written for The Guardian, Wired and VICE, amongst others and has spoken at conferences and events across Europe, Middle East and Asia. 
Feminist Internet is a group of artists and designers working to advance internet equalities for women and other marginalised groups through critical practice. In this podcast series, the group will explore the theme of Recoding Spaces, both online and offline, with the aim of diversifying internet spaces metaphorically, physically and digitally, intercepting homogenous zones and breaking the filter bubble. The podcast aims to not only expose these spaces, but to regenerate them in new and inclusive ways. 
The Feminist Internet Podcast, commissioned and produced by Somerset House Studios with the support of the UAL Creative Computing Institute.
Producer: Eleanor Scott

Sound Design: Harry Murdoch