Conversation with Robert Flores, MLB Network
Episode 335,
May 28, 2019, 07:04 AM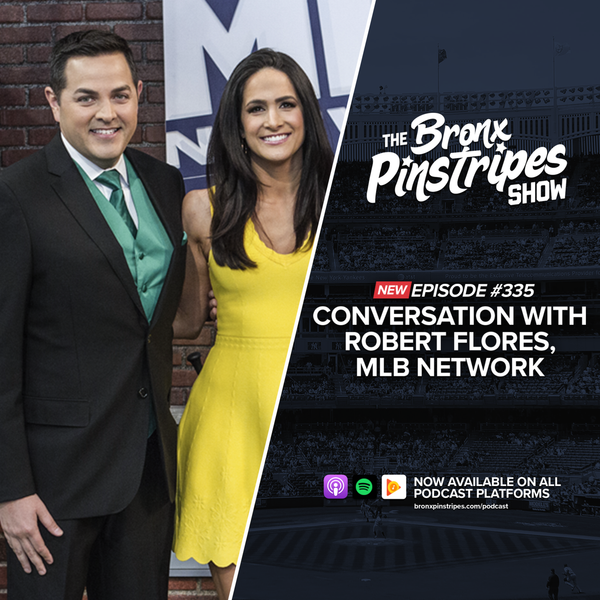 Robert Flores co-hosts MLB Network's "MLB Central" weekdays at 10AM with Lauren Shehadi and Mark DeRosa, and this Wednesday's program will broadcast live from Yankee Stadium before the Yankees and Padres game. 
Topics: Covering MLB from a broad vs niche perspective, analytics in today's game, if MLB needs a "face," challenges facing the league, Robert's Houston Astros fandom, his love of MLB video games, and how the American League will shake out. 
BP Crew 2019 Regular Season event dates. 
Fri, May 31 vs BOS
Sat, Jun 22 vs HOU
Sat, Jul 6 @ TBR
Sat, Jul 20 vs COL
Sat, Aug 31 vs OAK
Get in touch:
@YankeesPodcast
@Andrew_Rotondi
@ScottReinen
@ItsChaBoyDom
@T_ Danks_
Call the voicemail line: 646-480-0342
If you enjoy the podcast, please leave a rating and review! 
Intro/Outro music: One Way Ticket, by Anitek. 
#nyy #yankees #newyork #newyorksports #wfan #espn #mlb #baseball #sports