Episode #130: There Was Sand
Episode 130,
May 28, 2019, 09:53 PM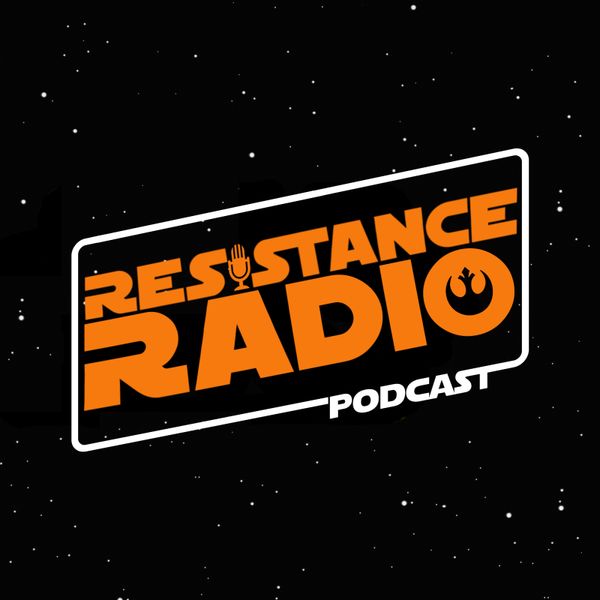 Resistance Radio is back with all the latest news from a galaxy far far away. This week's show is all about the Vanity Fair's Ultimate Preview. Join Ben and Kaitlin as they discuss all thing Star Wars!
You can contact
Resistance Radio
on Twitter
@RRadioPodcast
,
Facebook
or on
Hypable.com
. Don't forget to
subscribe to us on iTunes
or on
Spotify
!
Don't forget you can support the podcast
on Patreon
with lots of special perks, including special after dark episodes that go beyond just Star Wars. Check it out!
Today's podcast is brought to you by
audible.com
– get a FREE audiobook download and 30 day free trial at
http://www.audibletrial.com/resistanceradio
. With over 180,000 titles to choose from for your iPhone, Android, Kindle or mp3 player. Get the latest Star Wars audiobook for free!
Want a
Resistance Radio
shirt and/or button set? Our merch is now available from the
Resistance Radio store
.
We received our first look at lots of costumes and characters we've never seen before
Location, Location, Location! We learn of new planets that our heroes will visit in this new film
We get our first looks of General Hux and Allegiances General Pryde
Discuss our new character Jannah and The Aki-Aki
We get more pictures of the Knights of Ren
We learned some info about how JJ Abrams sees Star Wars "great science fiction is never really about the future. It's about the present."
If there are any further technical issues, feel free to contact Hypable's podcast manager at andrew@hypable.com or tweet
@HypablePodcast