Maifredi and the next Juventus manager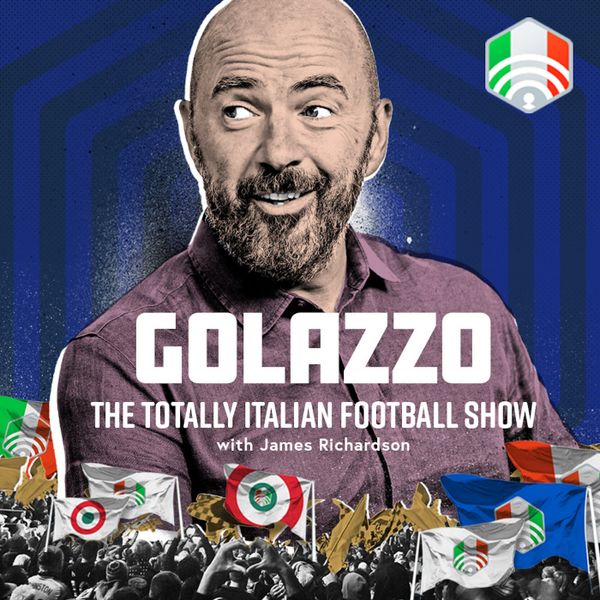 Jimbo, James Horncastle and Gab Marcotti are back for the final Golazzo of the season, amid changing times for the Old Lady.

With Max Allegri gone and with Juventus seemingly set to appoint Maurizio Sarri (or are they?), we go back in time to the last time the Turin giants took a gamble on a gaffer.

Gigi Maifredi was supposed to be Juve's answer to Arrigo Sacchi as he took the huge leap from Bologna in 1990 and led the Old Lady to a 7th place finish in one of their worst seasons ever. But Maifredi himself will tell you he was a managerial trailblazer and that Sacchi stole all his ideas.

It's all change in Serie A, as 5 of the top 8 are changing their managers. How will Antonio Conte fare at Inter and who will fill the vacancies at Milan and Roma?

RUNNING ORDER:


• PART 1: Next Juventus manager – Pep or Sarri? (01m 00s)


• PART 2: Maifredi works magic at Bologna (13m 00s)


• PART 3: Maifredi's disastrous season at Juve (20m 00s)


• PART 4: The aftermath for Maifredi (32m 30s)


• PART 5: Serie A shake-up – Conte to Inter, vacancies at Roma and Milan and a new era in Florence (35m 30s)


GET IN TOUCH:


• find us on Facebook, where you'll find video, photos and loads of other stuff.


• send us a tweet: @theTotallyShow


• for sales and advertising email sales@muddykneesmedia.com