The Malcontent (Epilogue)
Episode 91,
Aug 04, 2019, 12:10 PM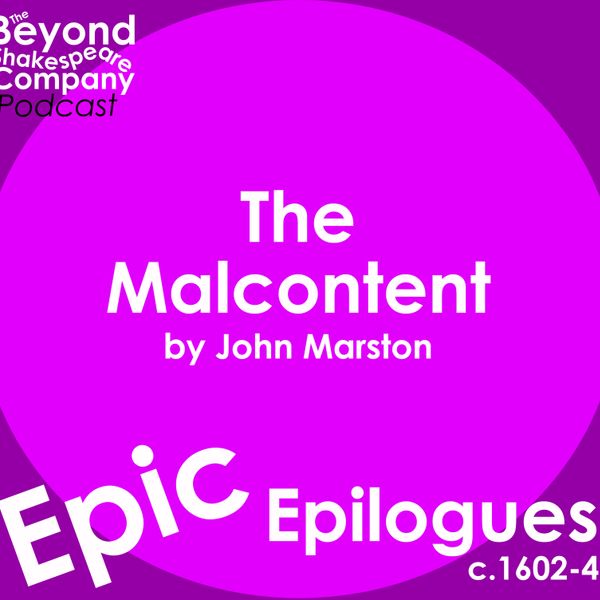 A quick look at the end of a play, though just the end mind.
The Malcontent by John Marston (Epilogue) - Epic Epilogues
Performances of the epilogue to The Malcontent by John Marston - an act of fascinating arse licking to a one time enemy, Ben Jonson. This epilogue is best heard with the War of the Theatres in mind - because it is related to an earlier public spat with Jonson and others. Other epilogues to listen to are
Cynthia's Revels
and
The Poetaster
- they're rather fun - though brief extracts are included here.
The epilogue is performed by
Fiona Thraille
- a British voice actor, narrator and audio producer who has worked in voiceover, podcasts, and who has narrated and produced over a dozen audiobooks through Audible. She is the founder and producer of Dashing Onions Audio - an audio drama podcast, was co-host and producer of the Audio Drama Production Podcast for a year, and has given lectures and presentations on aspects of audio drama podcast creation.
If you'd like to make us to do a full audio production of this play, join us on patreon and choose this play at the next vote.
www.patreon.com/beyondshakespeare
or you can follow us on Twitter @BeyondShakes - or go to our website
beyondshakespeare.org
Also featuring the voices of Sarah Golding, Rob Myson and the episode is hosted and produced by Robert Crighton. 
Additional sound effects from the wonderful people at
http://www.freesfx.co.uk