#367 Epic scenes at Carrow Road as the champions are defeated | PinkUn Norwich City Podcast
Season 11, Episode 97,
Sep 15, 2019, 10:07 PM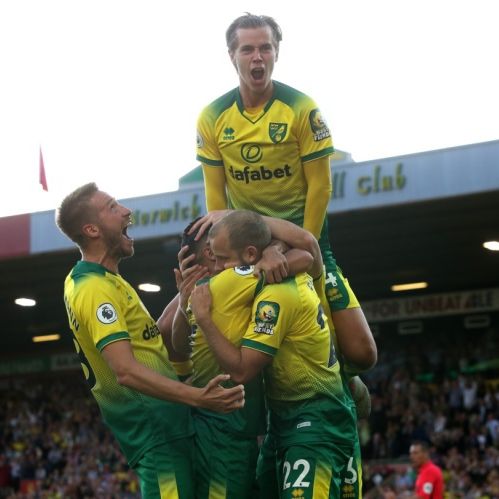 Paddy, Dave and Connor review a Carrow Road epic following Norwich City's brilliant 3-2 win over Manchester City.
Norwich City were the talk of the football world this weekend, after defying an injury crisis to pull off a shock 3-2 win over reigning Premier League champions Manchester City at Carrow Road.

Our Canaries correspondents Paddy Davitt, David Freezer and Connor Southwell discuss all the game's key talking points and bring you clips of the post-match interviews of City players Marco Stiepermann and Sam Byram.

***

To get in touch with the podcast now and in future, send any comments and questions into the crew with an email to thepinkun@archant.co.uk or get in touch with any of the guys on social media. 


For all the latest Norwich City news, opinion, words, and video visit:
pinkun.com
ALSO FIND US AT THE FOLLOWING:

Email: thepinkun@archant.co.uk 


#NCFC #Norwich #City #NorwichCity #podcast #PremierLeague #EPL #Football #Soccer #Canaries #OTBC #pinkun #NorwichCityFC #David #Freezer #Paddy #Davitt  #Connor #Southwell #Man #City #MCFC #ManchesterCity #NORMCI #Carrow Road #Marco #Stiepermann #Sam #Byram #Teemu #Pukki #Todd #Cantwell #Kenny #McLean