A Celebration of the Arsenal Invincibles
Season 1, Episode 1,
Oct 24, 2019, 07:00 AM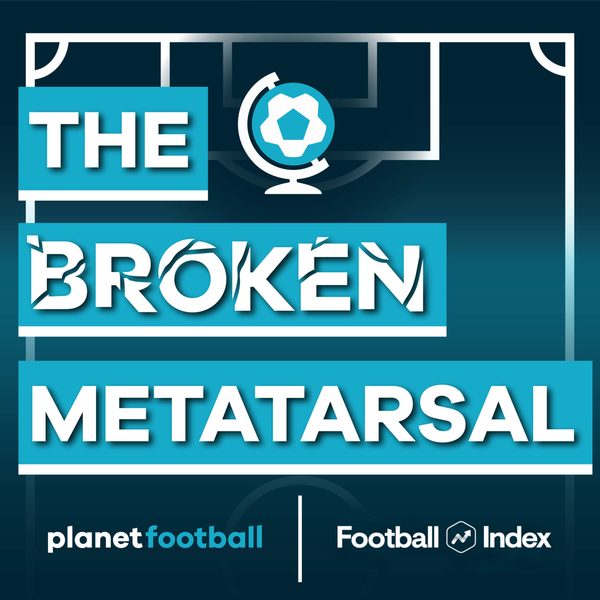 Rich Williams, Mark Holmes and Pete Farries are joined by presenter and Arsenal fan Alex Brooker to discuss the Gunners' amazing achievement in 2003-04 when they went an entire Premier League season unbeaten.


Back-up goalkeeper from that season Graham Stack also joins the boys on the phone to reveal what it was like being a part of that incredible squad and how nervous he got acting as back-up to Mad Jens Lehmann.


We finish our first ever episode of The Broken Metatarsal with a game of Football Fact or Fiction in which Rich tries to guess which of the three unlikely stories about Arsenal that season is in fact true.


Make sure you head to
www.planetfootball.com
for more 2000s nostalgia and more from Graham Stack about how knocking out a supporter on loan at Beveren kickstarted his Arsenal career.

RUNNING ORDER:


- An introduction to The Broken Metatarsal
- Treat your ears to the audio highlights of that incredible season (5m 
44s)
- Alex on the greatest year of his life (7m 51s)
- The best balanced squad you could imagine (10m 05s)
- Winning the league at White Hart Lane – Alex recalls having 
  Champions 04 printed on the back of his Arsenal shirt *before* they 
  won it (11m 35s)
- Disappointment at not winning the Champions League (14m 00s)
- Graham Stack interview (17m 26s) – Arsenal's back-up goalkeeper in 2003-04 
   discusses breaking through alongside Cesc Fabregas, what it was like in the dressing room, Arsene Wenger's one-liners, having his Werther's Originals confiscated, and how stressful it was acting as Jens Lehmann's back-up.
- Pete explains how you can make money on the Football Index (37m 31s)
- Kicking off at Old Trafford (39m 47s)
- When Mike Riley ended the run back at Man Utd (44m 32s)
- Gilberto the giant anteater (46m 00s)
- Football Fact or Fiction (47m 15s)

FOLLOW PLANET FOOTBALL:
Twitter: 
E-mail: contact@planetfootball.com
We're sponsored by
Football Index
, the world's first football stockmarket.
Use the code TBMIndex for a £500 money-back guarantee. New customers only. 18+.