Exploring: Mundus et Infans
Episode 112,
Nov 03, 2019, 10:46 AM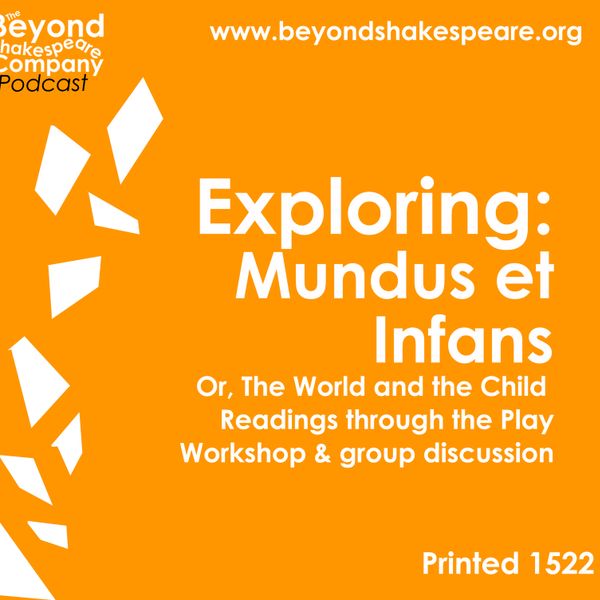 An Exploratory read through of Mundus et Infans or, The World and the Child by anonymous.
Mundus et Infans or, The World and the Child by anonymous (dated somewhere before 1522).
Mundus et Infans is a morality play in miniature, like other surviving morality plays, but scaled down to - potentially - only two actors.  It follows the shape of the other medieval morality plays we have - Castle of Perseverance et al - in that a man grows up to sin in the world and is guided back to good in old age.  There is at least one moment where we slightly overreact to the change in meaning for a word, but it's important to demonstrate areas of the text where modern changes alter meaning and create pitfalls.
There are online versions of the text available variously and in print in the New Mermaids, Three Late Medieval Morality Plays - and we're sure elsewhere. You can find a version here - 
https://medievalit.com/home/edrama/morality-plays/mundus-et-infans/
other versions do exist, happy hunting.
The Irregulars were Liz Cole, Richard Fawcett, Mark Scanlon and Alan Scott, with host Robert Crighton.