Gammer Gurton's Needle by Mr. S (Full Cast Audio Adaptation)
Episode 119,
Nov 26, 2019, 07:54 AM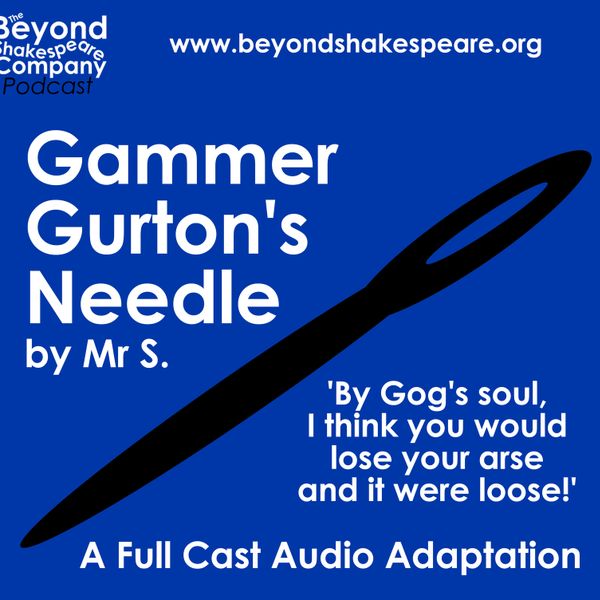 A Full Cast Audio Adaptation of the classic comedy Gammer Gurton's Needle
A Full Cast Audio Adaptation of Gammer Gurton's Needle by Mr S. 
A Comedy in which Gammer Gurton loses her needle, which opens up the household to mischief by one Diccon, the Bedlam. 
Diccon was played by Heydn McCabe, Hodge by Geir Madland, Tib by Gillian Horgan, Gammer Gurton by Sarah Golding, Cock by Simon Nader, Dame Chat by Pamela Flanagan, Doctor Rat by Rob Myson and Master Baily by Andy Barrett. Technical presentation and opening narration by Robert Crighton. 
!Spoilers! episodes that go through the play and present the complete unabridged plain text version of the script can be found on the podcast feed. This audio presentation of Gammer Gurton's Needle was chosen and supported by our patrons. They voted for it, we made it.
You can follow the text online - though some texts are better than others. Good editions of the play can also be found - not always in print, but still in circulation - and are worth the hunt.
Other online versions can and should be searched for. 
Editions: There are lots out there, these are the three volumes that pop up a lot. Five Pre-Shakespearean Comedies - Oxford (1934), Four Tudor Comedies - Penguin (1984), Gammer Gurton's Needle - New Mermaids (2nd Edition 2007)