The Hunting of Cupid by George Peele (Fragments)
Episode 135,
Feb 14, 2020, 01:19 PM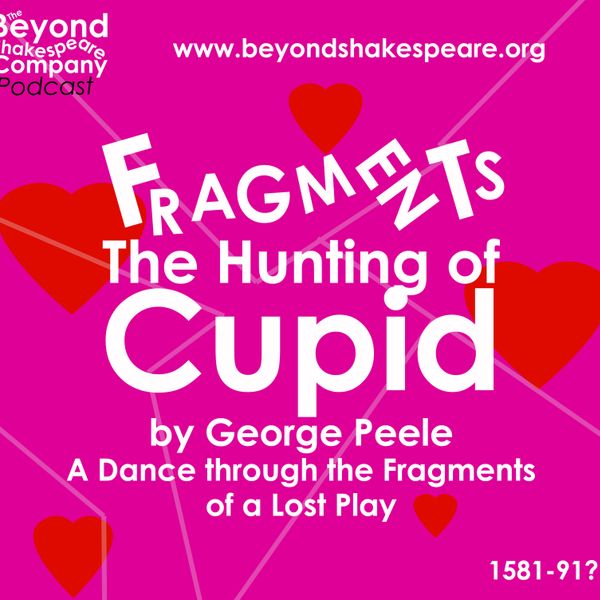 A Dance through the Fragments of the Lost Play, The Hunting of Cupid
The Hunting of Cupid by George Peele (Fragments)
This is not a reconstruction of this lost play, because most of the fragments are notebook scratchings by William Drummond and make almost no sense. So we've put together this tone poem that dances through the text in a fun way which we hope you'll enjoy. It's also followed by a more straightforward look at the fragments from our exploring sessions in 2019 - and you can follow along with this online version of the text
https://archive.org/details/collections0405malouoft/page/306/mode/2up
.
The voices are: Mark Scanlon, Pamela Flanagan, Leigh McDonald, Simon Nader and Geir Madland - technical presentation by Robert Crighton. All sound effects were created in the studio except the heartbeat and the arrows which were supplied by the lovely
www.zapsplat.com
Exploring: The Beyond Shakespeare Irregulars were Alan Scott, Liz Cole and Mark Scanlon. Your Host was Robert Crighton.
Support the podcast by going to
www.patreon.com/beyondshakespeare
and pledge something – or by leaving a review on itunes or whichever podcasting service you use. Or follow us on Twitter @BeyondShakes or check out our website at
www.beyondshakespeare.org
- you can even email us if you feel so inclined - admin@beyondshakespeare.org