Car Dealership Nightmare | Automotive Horror Stories
Episode 46,
May 21, 2020, 09:00 AM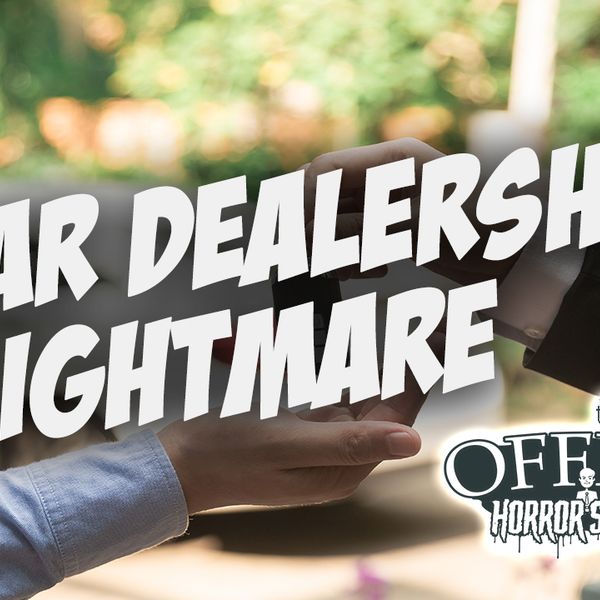 What do you do when a delusional customer comes into your dealership, claiming that you are attempting to steal his car? Crazy right? That's what we hear about today on office horror stories. 


Heres a preview of the story. 


"This guy starts freaking out. I told him I would gladly get him a sales manager, you know, someone in a higher position than the person this dude was asking for. That was not good enough. And he continued to sit there. I went to the sales managers, and they left me, a young 20-year-old girl, to do the heavy lifting and get this guy out. I tried everything. I gave him the salesman's schedule. I even TEXTED the sales rep, and he had no idea who I was talking about or who this customer was. Finally, I was able to get this guy back to the service counter, and I was relieved, thinking he was finally going to leave. That was not the case. In the state where I live/work, it is required to get a signature when vehicles are picked up. It's symbolic that we are "giving" 'the vehicle back to you so that if you were to get into an accident/whatever, it was not in the hands of the dealership/shop. Also, with a $0 bill, we want some type of paper trail that some rando didn't come into the lot and stole the car. I asked this guy for a signature on his $0 bill. He starts asking me why. So, I explained to him why. He took that as we're keeping his vehicle. (Meanwhile, his vehicle is sitting in the service drive, unlocked, keys inside, garage door wide open) I told him that we do not want to keep his car and that he is more than welcome to leave."


If you have an office horror story, we want to hear it! Share it with us by writing in on our website
http://www.officehorrorstories.com
or call in anytime 1-833-HATE-JOB.