In the loo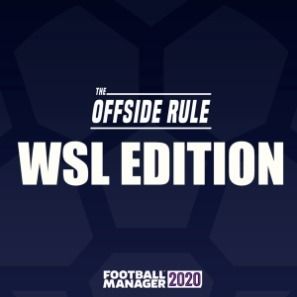 Sophie Lawson joins Kait and Lynsey with uncertain times ahead for football as the Coronavirus pandemic takes hold.
Football may have grounded to a halt across the globe as the Coronavirus pandemic continues, but there's still plenty to get stuck into. We discuss how COVID-19 will affect the future of the game - with Lewes' General Manager Maggie Murphy on the line to tell us how the club are preparing for precarious times ahead. There's plenty of SheBelieves chat too - as we dissect the Lionesses performance as a whole. The Athletic's Meg Linehan dials in from Stateside to give her assessment of an extraordinary week on and off the field of the US Women's National Team. And there's time to round up all the other news before the sport takes an indefinite hiatus. 
Here's how it sounds...
RUNNING ORDER
Part 1a: What next for football? We discuss the wider implications of the Coronavirus - and speak to Lewes General Manager Maggie Murphy about the impact it will have on clubs up and down the country (06.15)
Part 2a: The story of the SheBelieves Cup - lessons learnt for England and glory on the field, shambles off it - we talk US Soccer with Meg Linehan  - plus a round up of the other international action (23.00)
Part 3a: News elsewhere - contract extensions, goalscoring prowess and TV rights up for grabs (44.15)
Part 4a: We kick it with AOB, with a special mention to some stars on social media looking out for others in these testing times - and goodbye (48.20)
GET IN TOUCH