e262 - You'd have got good odds on Vexit in lockdown | The NR F1 Podcast
Season 9, Episode 3,
May 16, 2020, 02:00 PM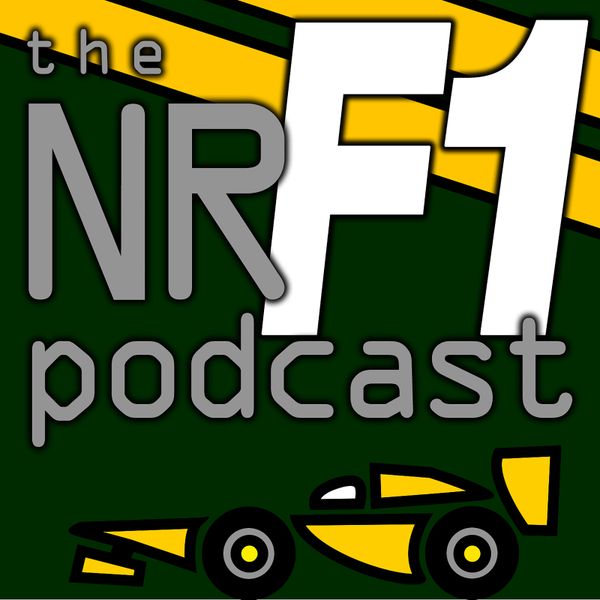 The NR F1 Podcast emerges briefly from UK lockdown to discuss Sebastian Vettel's Ferrari exit, driver moves and what else awaits Formula One.
What a bolt from the blue - or maybe that should be red. F1 won't be the same without Seb. But maybe that was part of the problem...
Edition 262 of The NR F1 Podcast reacts to the latest F1 news - including Vettel's post-season departure from Ferrari and the subsequent changes for  Carlos Sainz and Daniel Riciardo involving Renault and McLaren. 
Perry Hamilton hosts alongside Richard Baxter and Alessandro Esa Fumagalli - all from their homes, of course.
For more of our content, head over to
http://www.patreon.com/nrf1
***
The British county of Norfolk is where the iconic success of Team Lotus was cultivated, where Ayrton Senna, Graham Hill, Martin Brundle, Mark Webber, George Russell and more honed their race craft - and home to The NR F1 Podcast.

Find all you need to know about The NR F1 Podcast and how to join in with the fun by visiting our website:
http://nrf1.uk
JOIN THE CLUB | Become an NR F1 Podcast patron to enjoy a host of exclusive content:
http://patreon.com/nrf1
SUBSCRIBE | Find your podcast player link:
http://nrf1.uk/podsubscribe

@F1 #F1 #F1isback #coronavirus #AustralianGP #Melbourne #Charles #Leclerc #Valtteri #Bottas #Lewis #Hamilton #Sebastian #Vettel #Seb #Max #Verstappen #2019 #Kimi #Raikkkonen #Review #GrandPrix #GP #LH44 #TeamLH #SV5 #Podcast #Motorsport #F1Fantasy #F1FastFact #FIA #Norfolk #RedBull #RedBullRacing #RBR #Ferrari #Ricciardo #Williams #Mercedes #ToroRosso #STR #Sainz #Renault #McLaren #Sauber #Haas #Romain #Grosjean #Leclerc #Gasly #George #Russell #Alex #Albon