Strange New Worlds - Part 15: Adam and The Antine Bullets
Season 2, Episode 15,
May 29, 2020, 02:12 PM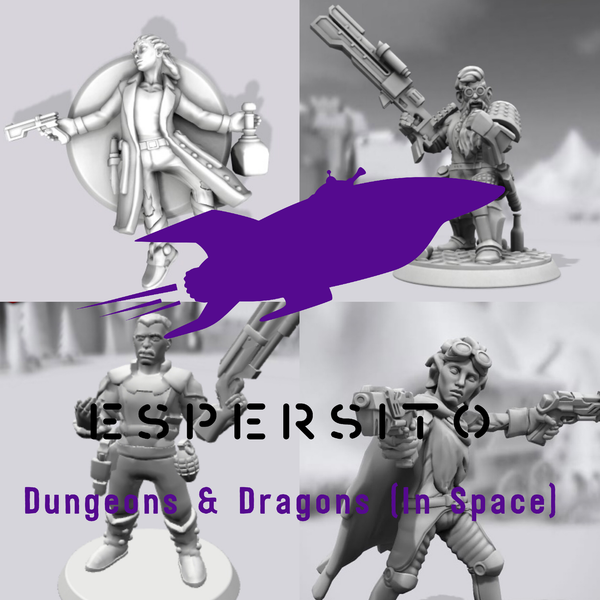 The crew stock up and fly out on a (poorly kept) secret mission.
In the latest episode of Espersito, the GM wastes a beautiful voice on a one-off character during a shopping spree, Dumas attempts questionable crafting techniques to produce some special ammunition, and Dora meets an old friend with incredibly thematic naming conventions.
Join us as we discuss Zork, spread the good word of Universal Paper Clips, discover Guthrim's kinks, and discuss the most memorable of Marvel villains!

Welcome to our Esper Genesis podcast, telling the brand spanking new story of an unlikely group of galactic nobodies caught up in something far bigger than they expected. Listen as their tale unfolds and they find new and exciting ways of making the games master despair. This truly is D&D in spaaaaaaaaaaace.
 
Think science fiction. Expect to find; Star Wars, Star Trek, Stargate, Battlestar Galactica, Farscape, Firefly, Rick and Morty and Red Dwarf. Esper Genesis is a science fiction TTRPG compatible with Dungeons and Dragons 5e.
Credits: Jon Coleman (GM), Aaron Madray (Colm 'Hudd' Hudnarajan), Mike Cole (Aldora the Explorer), Tom Owen (Rebook Ungart), Tom Kirk (Dumas Corriban)