Foley Artist - Louise Brown
Season 2, Episode 78,
Jun 17, 2020, 05:30 AM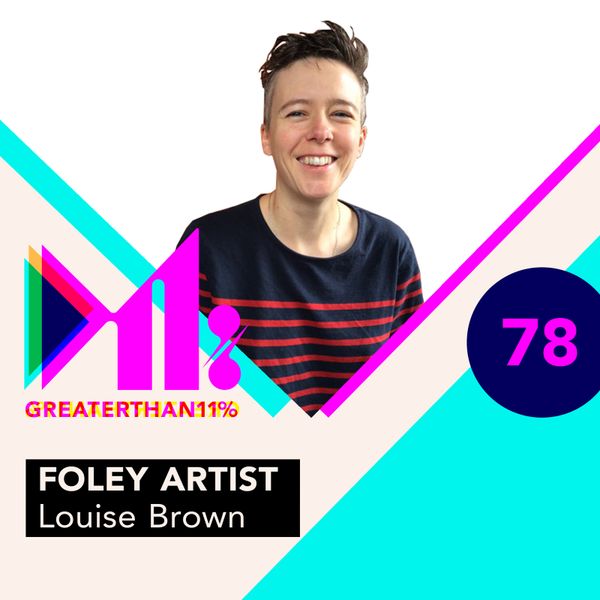 For episode 78 we headed to South West England - to Bristol precisely and are joined, virtually of course, by Foley Artist, Louise Brown.

To flag, we had a bit of a dodgy Zoom line at times, so there is a little static here and there but nothing too unbearable.

Louise breaks down exactly what it is a foley artist does. From hugging bowls of water for a shark film to walking on the spot for up to 8 hours. Ok, it is a lot more complex than that, but you'll have to listen to the episode to hear it from the metaphorical horse's mouth... or should I say hoof?

With a burning desire to work in the music industry, but with no understanding of how or any industry connections, Louise made the decision to jack in her job at a factory and do a BTEC followed by a degree in Music Technology. Whilst doing a summer job with an unplanned visit Pinewood Studios she discovered foley and this began a long and slow slog to break into the industry - even having to ignore and push on after being directly told by her boss at the time 'women can't do sound' 😱.

Louise pulls back the curtain and shares some trade 'foley secrets' - who would have thought paper clips attached to leather gloves would double up as claws? She also breaks down the whats and hows when working on a brief for the likes of BBC's Doctor Who or Netflix's Sex Education.

-----

🛎 We need your help pushing for change: a more diverse creative industry within years, not decades. Please share the podcast with others who you think may be interested or benefit!
Be sure to follow us: