T3: TuSimple Talent Recruiter Oren Eden
Episode 10,
Jun 25, 2020, 05:00 PM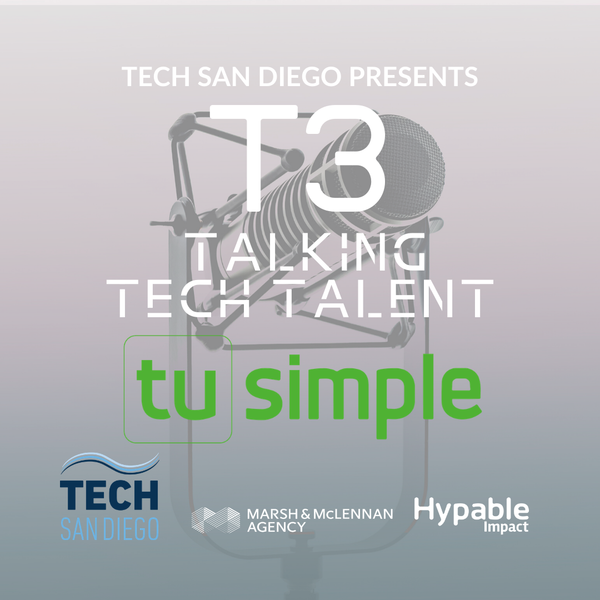 TuSimple is Hiring, Tech San Diego talks to Oren Eden, TuSimple Talent Recruiter
Kevin and Erin talk to
TuSimple
Talent Recruiter Oren Eden about what it's like to work for TuSimple. They talk TuSimple San Diego which is where the data and core tech is built; Specifically, University engagement, what working for a cutting edge technology company is like and what they look for in their ideal candidate.
Driverless commercial trucks will be launched next year! TuSimple is paving the way forward for safer autonomous long-haul heavy-duty trucks. Learn more about their open positions here:
www.tusimple.com/careers
Tech San Diego knows finding a job is tough and so we decided to build the Tech Directory to help gather together a database of tech companies operating within the county lines.
Visit
TechSanDiego.org
to access the Tech Directory. Look for the
Tech San Diego Member
badge and
Now Hiring
banner to find your next career.
Sponsored by
Marsh & McClennan Agency
Executive producers: Kevin Carroll
                                   Sara Spiva
Editor: Andrew Sims,
Hypable Impact
Intro/Outro music by 
ikoliks