Developing Leaders with Manfred Kets de Vries
Episode 8,
Jul 23, 2020, 08:58 AM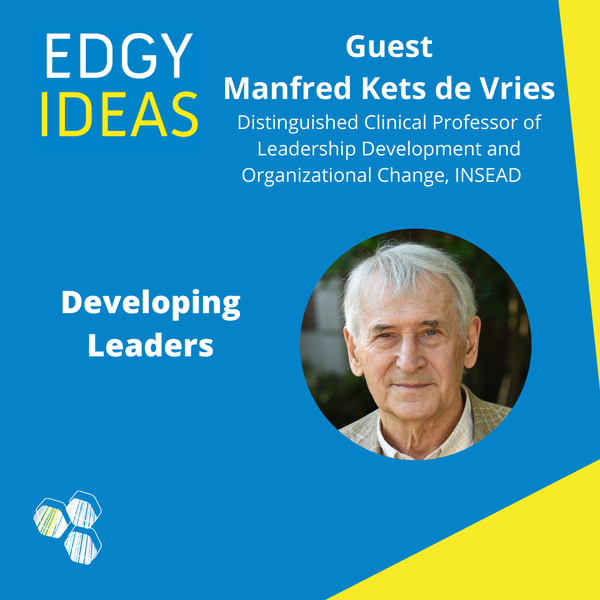 World-renowned author, academic and award-winning teacher,  Manfred Kets de Vries joins Simon to share his invaluable insights on working with leaders and organisations.  Manfred discusses his work with CEOs,  family business leaders, and his work in Russia.  In his new e-book 'Journeys into Coronavirus Land'  Manfred sets out the five fundamentals that guide good leadership - Belonging, Purpose, Self Competence, Self-Control and Transcendence.   Manfred's long term focus has been to use psychological insights to make leaders more self-aware, in order to make organisations more humane,  therefore making a real difference in the world of work.  We finish with his thoughts on what it takes to live a good life and create a good society. 
Manfred Kets de Vries holds the Distinguished Clinical Professor of Leadership Development and Organizational Change at INSEAD, he is Program Director of INSEAD's top management program, "The Challenge of Leadership: Creating Reflective Leaders," and the Founder of INSEAD's Executive Master Program in Change Management.  Kets de Vries is a prolific and best selling author having authored, co-authored or edited 52 books and published more than 400 academic papers/articles.  His work has been featured in such publications as The New York Times, The Wall Street Journal, The Los Angeles Times, Fortune, Business Week, The Economist, The Financial Times and The Harvard Business Review.  He has won awards too many to mention.  He is a member of New York's Explorers Club and in his spare time can be found in the rainforests or savannas of Central and Southern Africa or within the Arctic Circle.