85 YEARS YOUNGER!!
Season 1, Episode 39,
Jul 29, 2020, 04:28 PM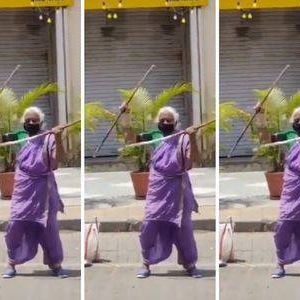 #daredevil #pune #homeministervisits #shantabaipawar #martialarts
She can give uma thurman a Run for her money..(in killbill) or the charlies angels can learn a trick or two from her.. She is the young 85- year old # Shantabai Pawar from # pune.  She does this ancient form of Marshal Art as a means to earn money and support her 4 granddaughters. She says will never beg but display my art. Mandee and Kabir reached out to this braveheart to enquire about her well being and extend help.