Fallen Woman #201 ~ Waking the Witch part 13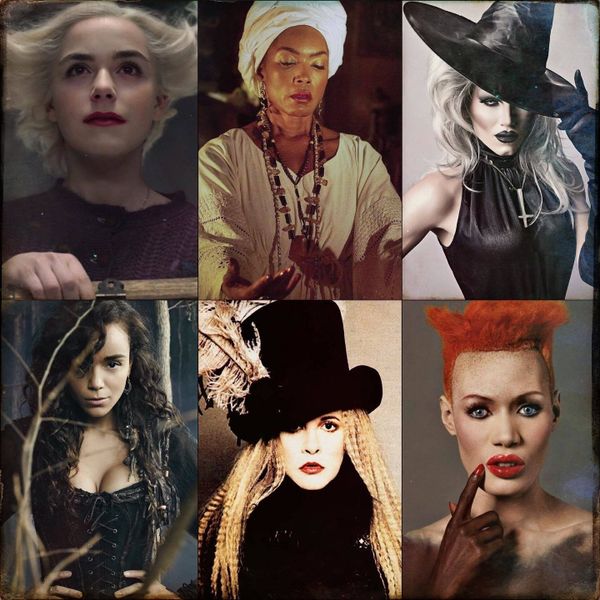 Featuring part thirteen of
🍃 Waking the Witch: 
Reflections on Women,
Magic & Power, written and
read by Pam Grossman 🦋
Exploring the modern Witch
mainstream "en vogue" with:
the reclamation & redefinition
as "rule breaker, world shaker
and a no shit taker" via; 
music, fashion, cinema, the
cosmetic industry, drag & 
even social media memes.
Featuring such examples:
Margaret Atwood, Oprah,
RuPaul, Sharon Needles,
Grace Jones, Stevie Nicks,
and Broad City - with Witches
of color & LGBTQ represented
in AHS, Salem, the Charmed and
Bewitched "reboots", True Blood &
The Chilling Adventures of Sabrina.
The modern Witch turns
their pain into pride with 
a beautiful disobedience. 
Sultry sounds end the hour.
Welcome to Fallen Woman!
Tune in every Friday at
the stroke of midnight to
www.radiofreebrooklyn.com
Archive episodes at:
www.FallenWoman.com
#chillingadventuresofsabrina 
#americanhorrorstorycoven 
#velocitystarrchyaldd 
#witchesofinstagram 
#witchesgonnawitch 
#modernwitchcraft 
#radiofreebrooklyn
#fallenwomanradio 
#wakingthewitch 
#pamgrossman 
#salemtvshow 
#fallenwoman 
@radiofreebk 
@velocitynyc 
@hausofhag 
#stevienicks 
#gracejones 
#trueblood 
#broadcity 
#rupaul 
#oprah 
#coven 
#witch